Warmer weather. Trees turning vibrant greens. Flowers in bloom. Feels like a reason to celebrate, right? Springtime is one of our favorite seasons here at Polka Dot Invitations, especially because there are so many occasions that deserve a party! Wedding season just officially began, plus Easter is almost upon us, gender reveals, baby showers, or even just a spring garden party for family and friends. In case you're looking for a reason to celebrate this spring season, we have some of the best springtime invitations for any occasion. Take a look.
Beige Bunny by Odd Balls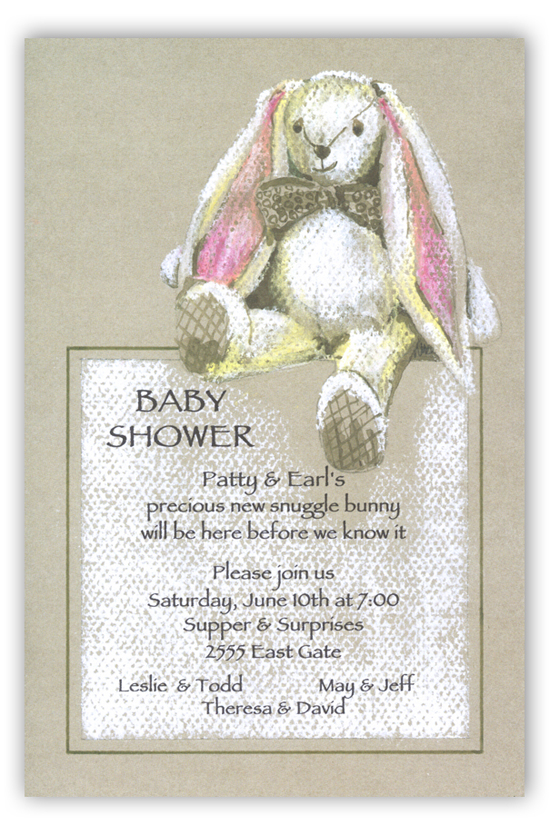 The Beige Bunny invitation by Odd Balls can be used in a variety of ways this spring, which is why we love this invitation so much. The versatility of an invitation is important, and this one can be used for a baby shower, bridal shower, or an Easter brunch gathering for the family. You have the simplicity of the design and ease of the text paired with a muted color scheme that doesn't overwhelm the eye.
Botanical Still Life Invitation by Odd Balls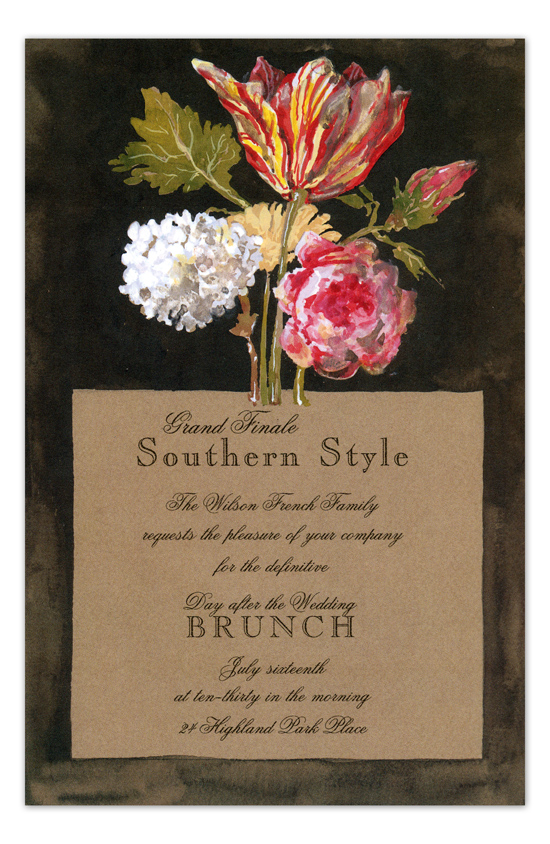 If you're looking for a fun pop of color, then the Botanical Still Life Invitation is it. This invite represents the beauty of springtime with the unique floral colors placed against the dark background. You're able to really appreciate the flowers in this invite, as it becomes the focal point for everyone who sees. Talk about eye-catching!
Shabby Chic Spring Blooms Floral Wreath by Polka Dot Invitations Digital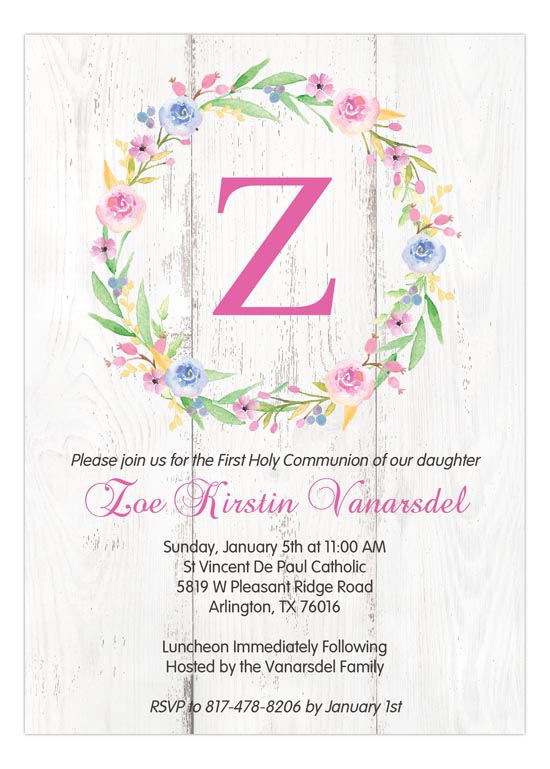 Most hosts who are looking to level up any springtime occasion prefer to add a floral touch to the mix, preferably in pastels. There is something about pastels that immediately bring about the idea of springtime. Perhaps it's Easter, or maybe just the appearance of new life after a long, mundane winter. The Shabby Chic Spring Blooms invitation pairs an elegant design with the beautiful pastel floral work. It is simplicity, especially when set against the whitewashed wooden background of the invite. Customize your own text and font to really make this invitation pop.
Dotted Jug by Odd Balls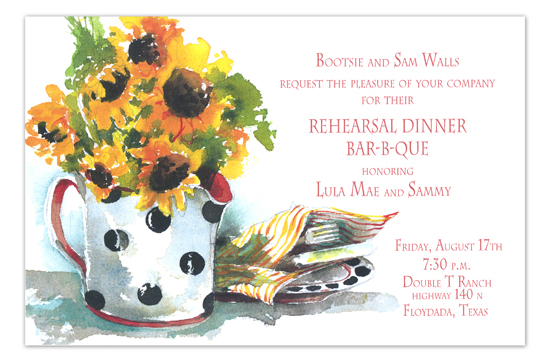 Nothing says springtime like freshly picked flowers straight from the garden. Whether you're gathering friends and family over for an outdoor barbecue or for an afternoon tea party, the Dotted Jug invitation is a perfect choice. Odd Balls use watercolors in their invitation designs which truly make the springtime feel more abundant. There is something so magical about watercolor flowers that bring about the spring season tenfold.
Bunny Tea by Odd Balls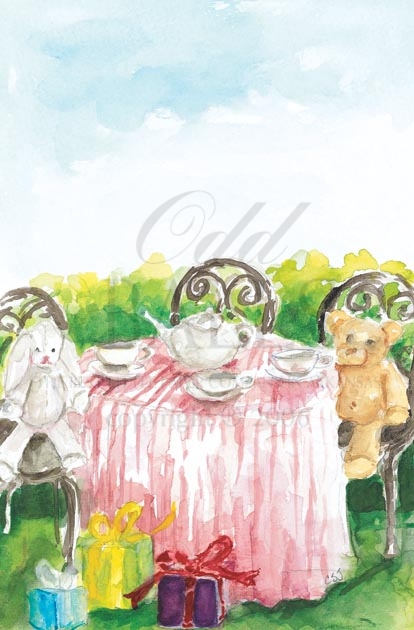 The Bunny Tea invitation is another perfect pairing for spring. This invite can be used in a variety of ways, from an outdoor garden party to a child's birthday party, a spring bridal shower or even an Easter gathering. With the simplicity of the front design plus the fact that there is no text to distract from the beautiful spring setting, you can use this invite however you would like.
Blooms and Buds Invitation by Odd Balls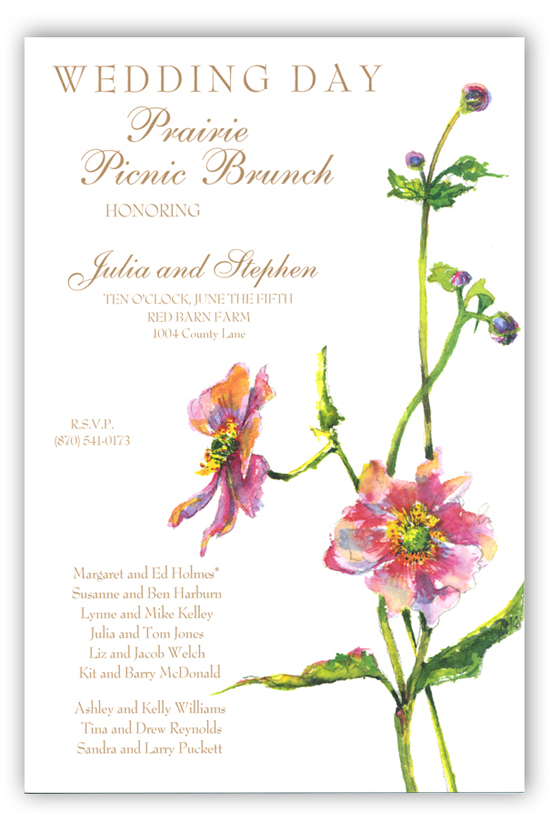 The Blooms and Buds invitation features a stunning set of flowers in various phases of bloom. It is truly the epitome of springtime. You can use this invitation for any spring occasion, marking the beauty of welcoming new life in nature. It's elegant, it's simple, but it speaks volumes in just one watercolor design.
No matter what reason you're celebrating this spring season, we're happy and grateful that you have chosen Polka Dot Invitations to help make it special.