Bubbly and Brunch. Two words that have become intertwined throughout the years. Oftentimes one of the reasons why people frequent brunch spots is so that they can partake in a little bit of midday bubbly. But beyond just a Sunday afternoon well spent, you can also incorporate bubbly and brunch into a unique party theme, too! Whether it be a bridal shower idea, an afternoon gathering the ladies together, or a chic and sophisticated way to celebrate a birthday, brunch & bubbly sound like the perfect combination. Take a look at a few tips for hosting an elegant brunch and bubbly bridal shower party.
How To Gather The Guests
So you're sold on the theme of brunch and bubbly for the upcoming bridal shower. Breathe a sigh of relief, because this theme not only is extremely modern and classy, but it also incorporates a lot of aspects into the idea that will relieve you of some pressure in preparation. One of the simplest ways to knock a huge chunk of preparation time off the list is by gathering the guests. Start by crafting the guest list and know how many people will be likely be attending. This will help you down the road when it comes to knowing how much food and of course, bubbly, should be purchased. Once you have a solid guest list down, you can begin sending out invitations! There are a few specific brunch + bubbly invitations to choose from within our inventory which can make choosing the right invite so much more straightforward. Take a look at a few of our favorites:
Brunch And Bubbly Invitation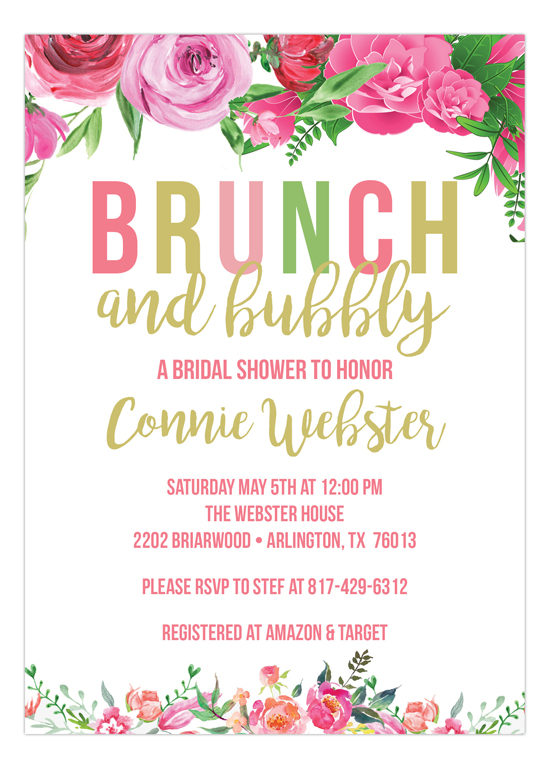 Pink and Kraft Brunch and Bubbly Invitation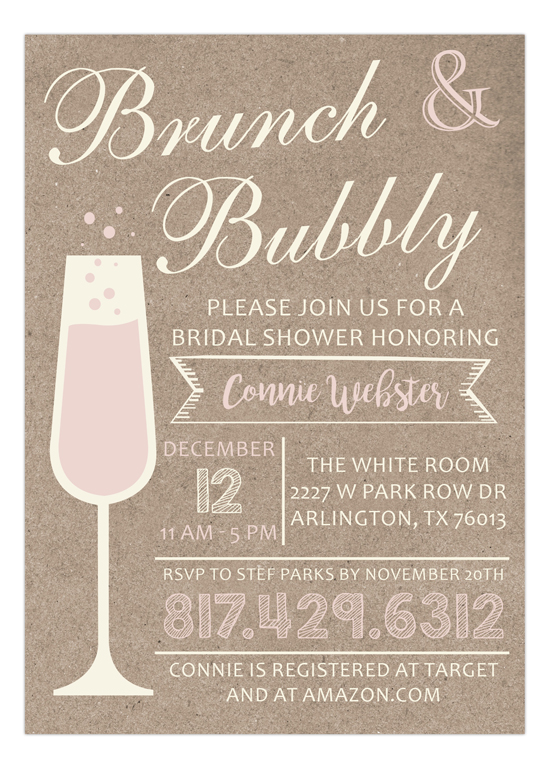 Champagne Bucket Invitation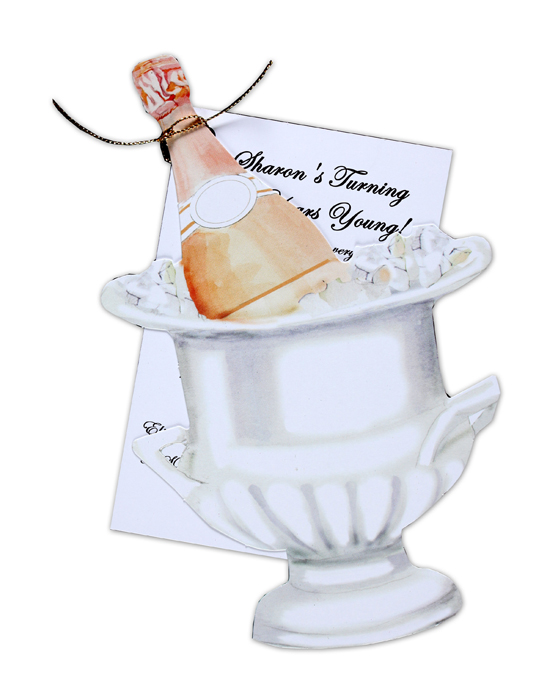 Champagne On Ice Invitation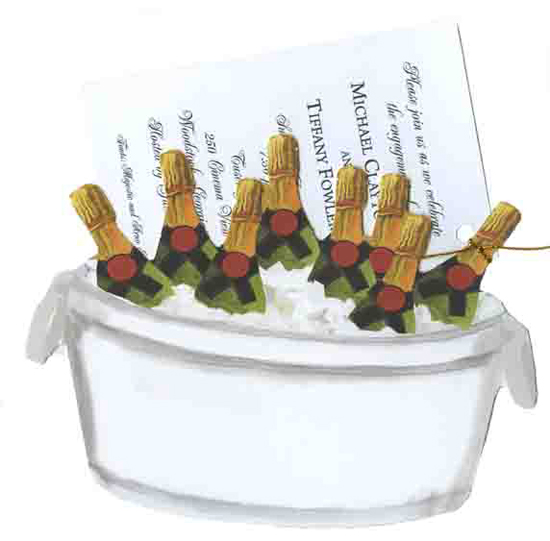 Bring Some Booze Stock The Bar Invitation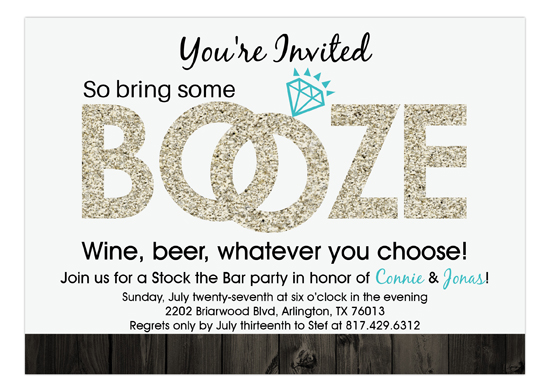 Botanical Still Life Invitation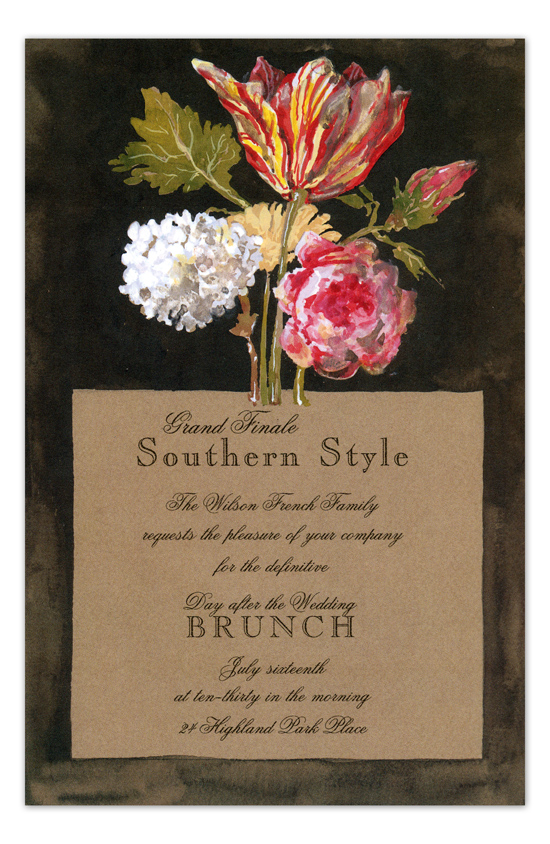 How To Handle The Brunch
You can't have a brunch and bubbly party without the brunch, right? Hosting a brunch bridal shower will provide a few different avenues to tackle in terms of food for your guests. For starters, you can decide between having a sit down affair or a buffet-style scene. Sit down brunch will allow for a more elegant approach to brunch with perhaps a catering service that serves the guests as they sit. Think on more of a formal scale. A buffet-style set-up allows for guests to serve themselves then find a place to sit with their food. More informal, less of a hassle at times.
As far as food is concerned, stick to the brunch basics. Again, you can choose to cater the event and not have to worry about cooking or serving guests, or you can prepare all the food yourself. When choosing a brunch menu, stick to items like a benedict, crepes, muffins, bagels, eggs, croissants and fresh fruit. Keep it simple, light, yet filling.
How To Handle The Bubbly
Perhaps the best apart about the entire brunch and bubbly bridal shower party: the bubbly. You can get creative and set up a mimosa bar with a few different options to liven up the champagne. When you set up a champagne bar as the ones shown above, it allows you more time to mingle rather than serve the guests and have to play host. A mimosa bar will give guests everything they need to serve themselves and keep coming back rather than you spending your afternoon refilling glasses. Make sure there is some champagne on ice at all times, plus clean glasses and different juices to mix.