With the Fourth of July right around the corner, we wanted to prepare for you the ultimate guide to throwing a memorable July 4th BBQ Party. There is something special about spending July 4th with friends and family, grilling outside in the summer sun, sipping on some cocktails, and enjoying a bit of what makes our country so great. Planning a July 4th party does not need to be difficult, and with just a few simple steps you can get the ball rolling and get everything squared away so you can sit back, relax, and enjoy the day.
Choosing the Perfect Venue
Let's start with something that is fairly simple when planning a July 4th party: choosing the perfect venue. There are quite a few options that can allow for party hosts to throw an ultimate Fourth of July Party, instead of just sticking to the backyard. Which, by the way, is not a shabby idea either. Throwing a backyard BBQ often makes it simple for hosts who have their kitchen just a hop, skip, and a jump away. Or for those hosts who have a pool in their backyard and want to incorporate a little bit of fun into the mix.
There are other options too, regarding where to throw a July 4th party for those who don't want to invite a bunch of people to their home. Hosting a Fourth of July party at a local park or beach is a great idea, as well. Even at a community pool or maybe a friend's house who offers up their space. Choosing a great venue can level up the entire party and allows you to move onto the next step of party planning which is…
Choosing the Right Invitations
You have to let your friends and family know about the party one way or another right? Using invitations to bring guests together is a chic and classy choice. Rather than just sending out a mass email, use a festive, 4th of July invitation to brighten up the idea. Not only are Fourth of July invitations extremely fun to compose, but they also create an excitement for the invitee around the event. It's a win-win for all. Check out a few of our favorite invitations that are perfect for July 4th festivities.
Backyard Cookout BBQ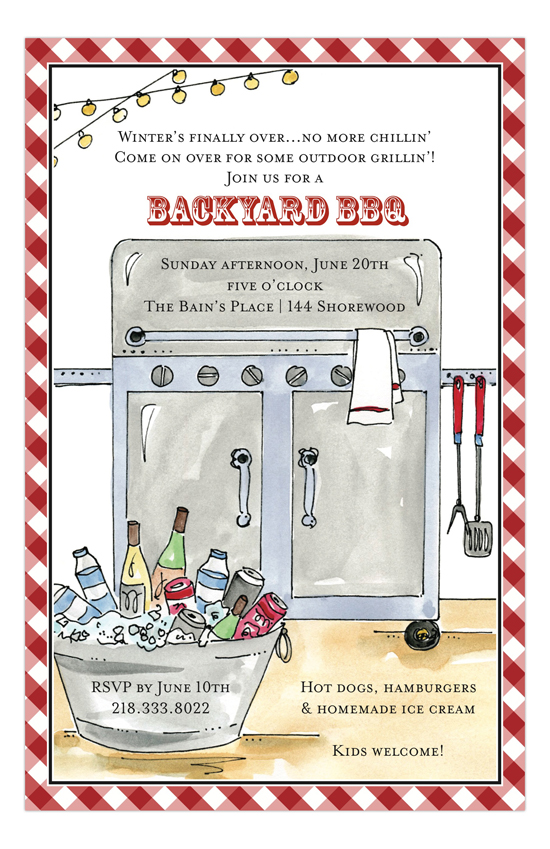 Backyard Grill Invitation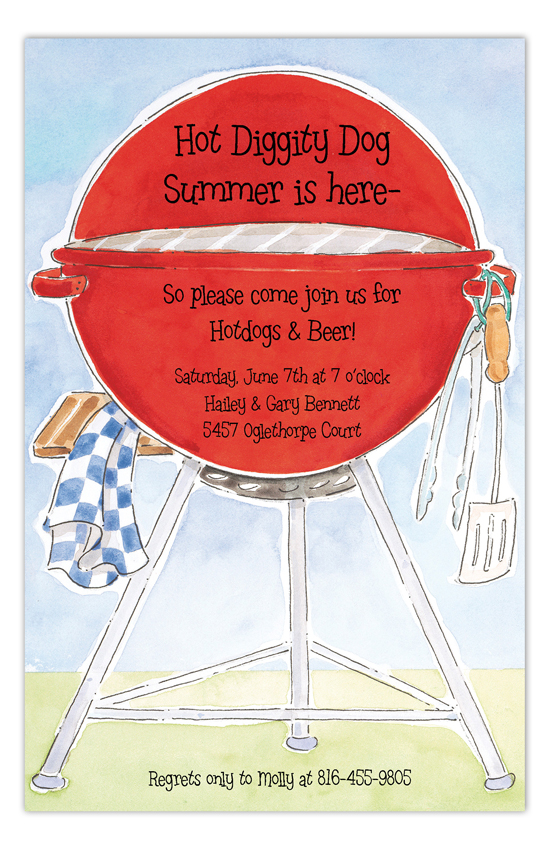 Backyard Picnic BBQ Cookout Invitation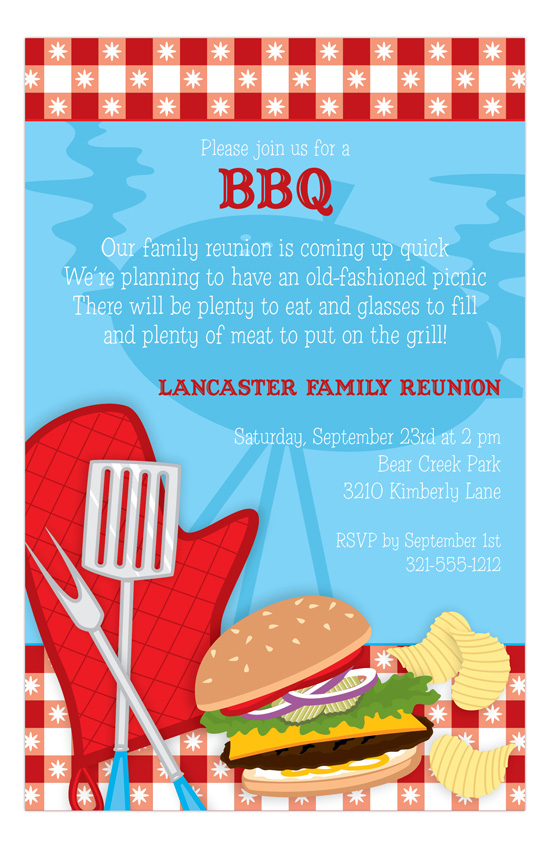 Have A Blast Fireworks Party Invitation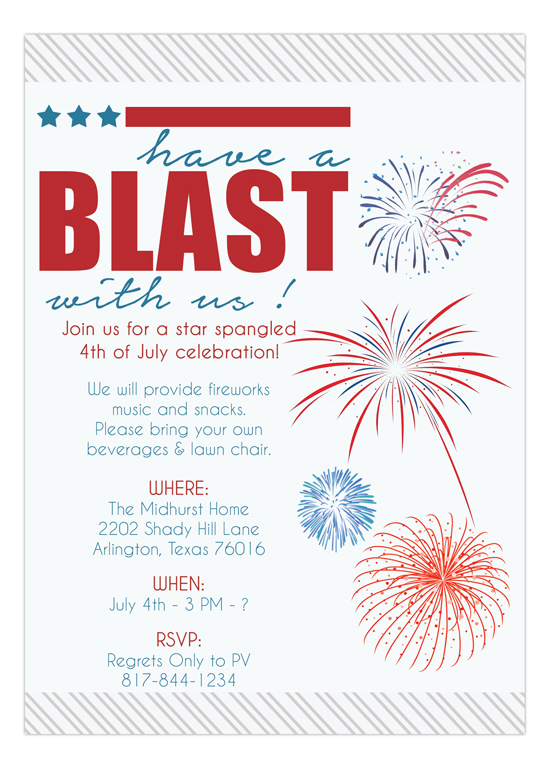 Americana Flag Invitation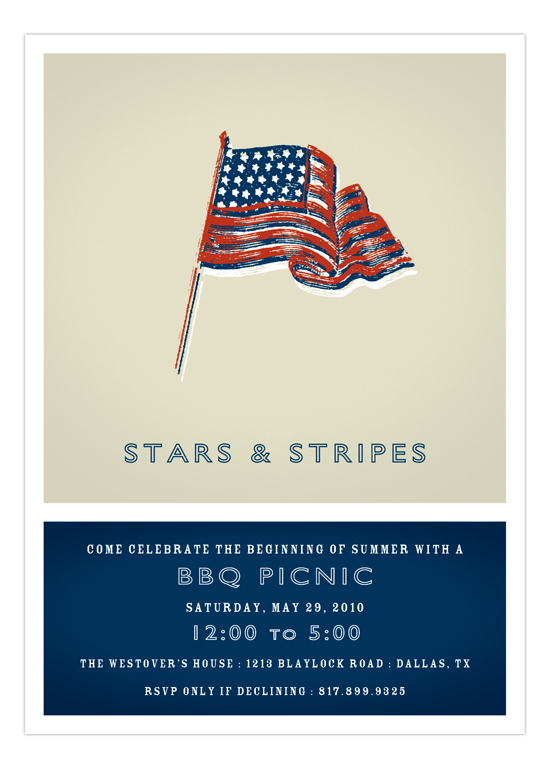 Creating a Fourth of July Menu
Two of the main components to throwing a successful Fourth of July party include food and beverages. But the good news is, if you're throwing a backyard BBQ party, the menu can be quite simple to prepare. First things first, preparation of food remains minimal, as many hosts choose to buy a bunch of items to throw on the grill and voila, easy and delicious. If you want to get creative, you can build a hot dog and hamburger bar where guests can dress up their meats and add a few basic side dishes like potato salad, macaroni salad, fruit salad, corn, baked beans, cole slaw and the like. Sides can level up the entire meal and create more of a variety.
As far as drinks are concerned, you can either keep it easy with coolers full of beer, soda, and water or take it a step further and make special party cocktails. Red and blue punch is a festive way to incorporate some of the July 4th colors in to the mix. Or having red and white sangria stations nearby. Remember if you're spending the day outdoors, keeping drinks cold and refreshing is always a plus.