With the Thanksgiving holiday now a faint memory, it's time to focus on other important dates in your calendar. Like small business Saturday! (I bet you thought I was going to say Christmas…hehehe). Truthfully, #ShopSmall Business Saturday is a great way to shop small businesses or local businesses, and impact your community in a huge way. Celebrating the small businesses that you love by shopping and supporting their products, will contribute to their growth and continued success throughout the rest of the year. Which is why we want to help! Not only do we appreciate your encouragement and continued appreciation for Polka Dot Invitations, but we also want to contribute to YOU. By using the code SMALLBIZ2016  you can save 35% on your ENTIRE new order. How about that for a holiday miracle?
Take a look at a few of the items we carry, like holiday party invites or personalized name cards, and figure out how you can save huge this small business Saturday.
Odd Balls Invitations
Odd Balls is one of the top stationery and invitation brands in our arsenal. People love the intricate watercolor designs and the festivity that each collection brings. We too, are proud to showcase every assortment Odd Balls releases, because it highlights each momentous occasion with sophistication and charm. Browse through some of our favorites and start getting inspired.
Chippendale Lantern Invitation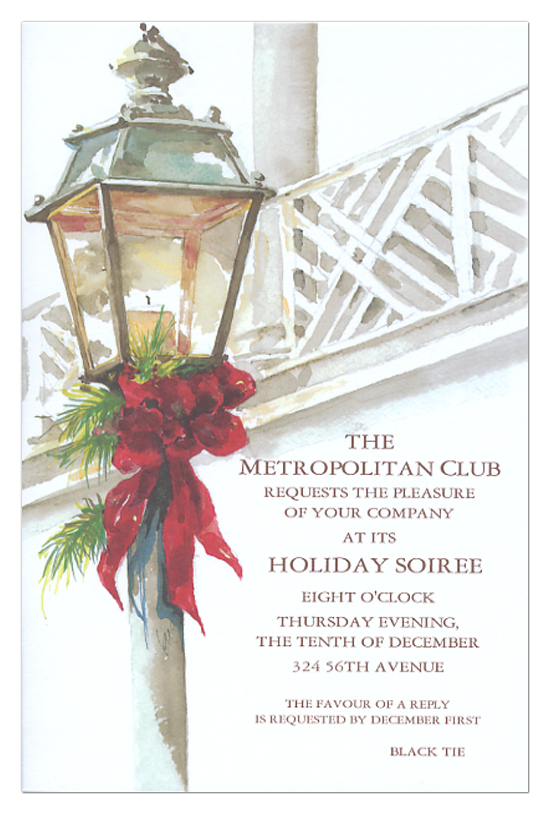 Golden Globes Invitation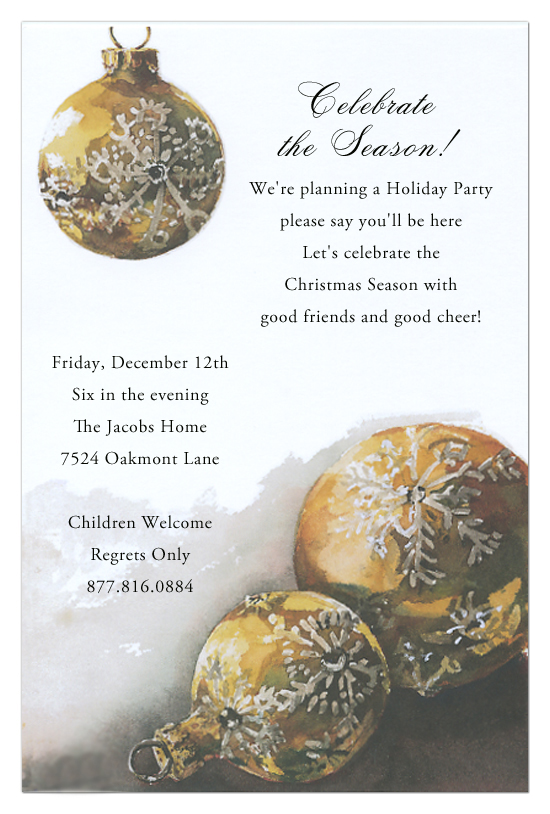 Family Tree Invitation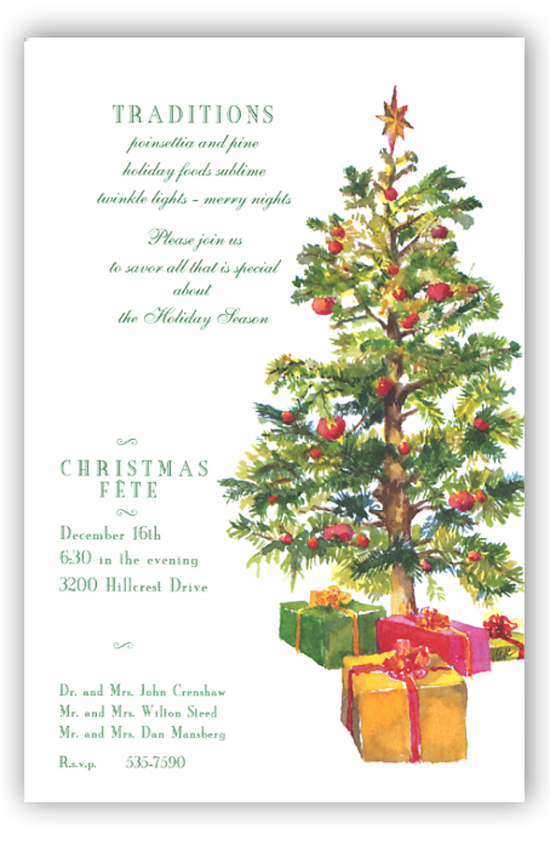 If you're looking for new Christmas invitation ideas, then we have a few we can offer. Like our Christmas photo cards, for example. What better way to extend a holiday invitation than with a personalized photo card? Remind your loved ones that no matter how far away they are, they can still be a part of your family and enjoy seeing you via festive correspondence. Take a look at a few Christmas photo cards that we absolutely adore…
3 Stockings Hung Photo Card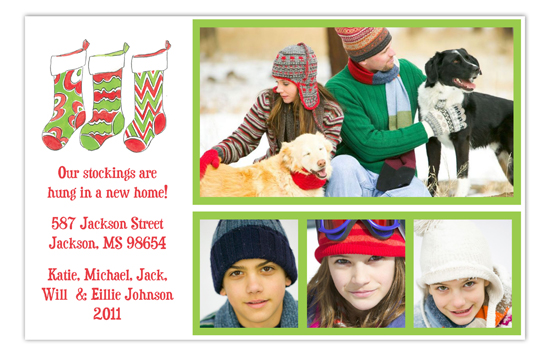 Very Merry Christmas Photo Card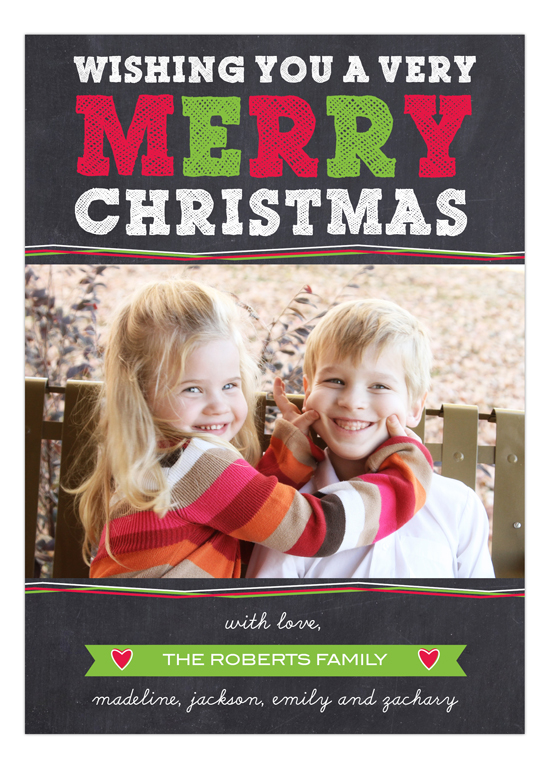 Aqua Wintertime Photo Card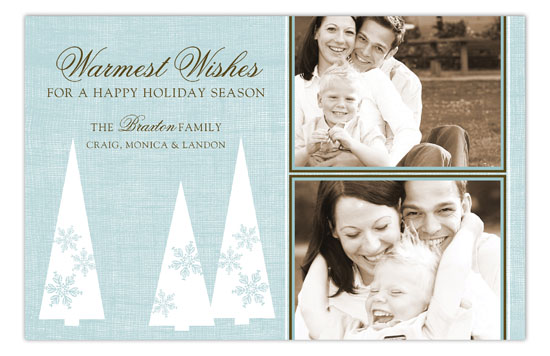 Holiday Open House Invitations
A holiday open house can be a simple and gratifying way to enjoy the company of family, coworkers, friends, neighbors and open your house to the holiday cheer they bring. We feature quite a few cards which can be personalized to fit your needs, all with the spirit of the holiday infused in each aspect of design. Have a look at what we mean…
Holiday Front Door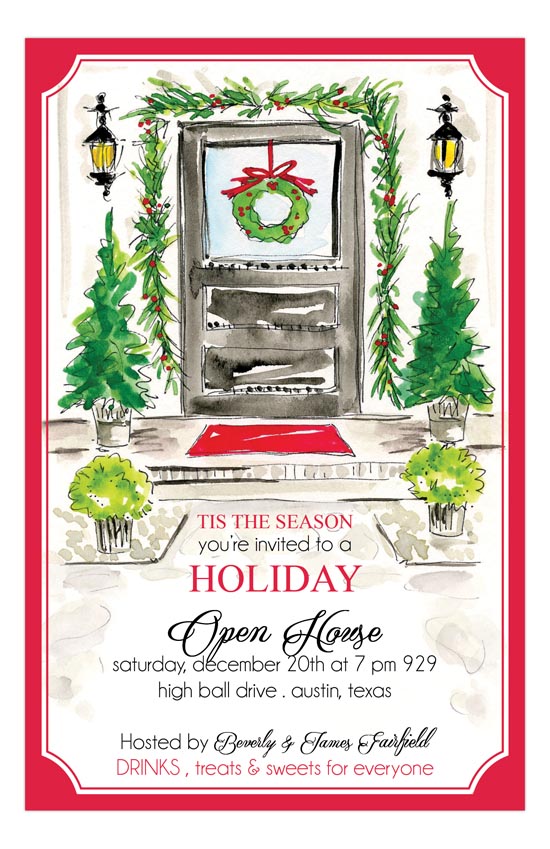 Noel Eat Drink and Be Merry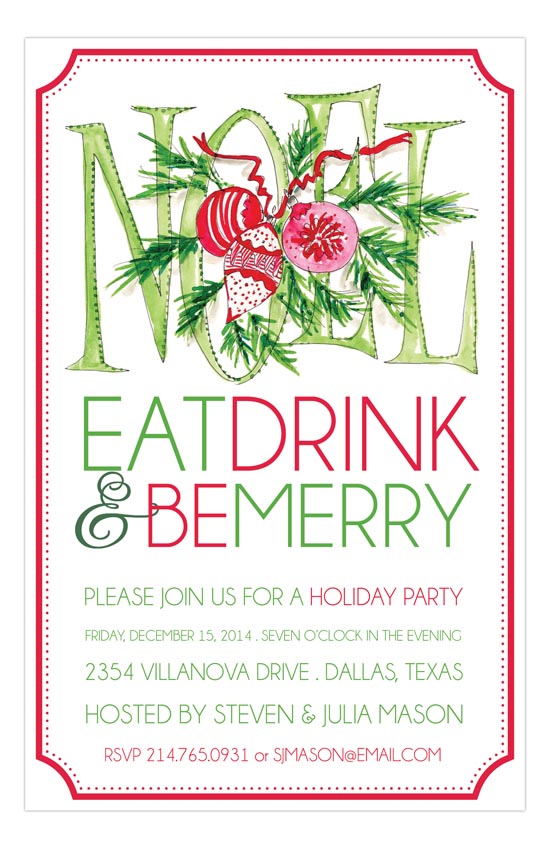 Double Rounded Holiday Cocktails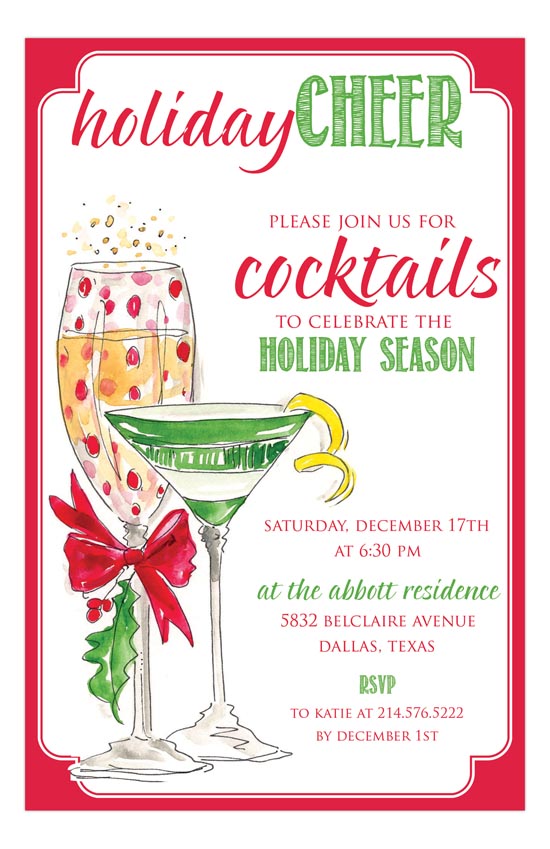 Whether you're looking for holiday wedding announcements or couples shower invitations, we have you covered. Now is the time to shop for all you celebratory needs, because you'll be saving BIG with 35% off your entire new order. In the spirit of giving, we give back to you this small business Saturday, the same way you've given us your trust year in and year out to make your special occasions memorable.