The Greatest Two Minutes in Sports.
That's what people call The Kentucky Derby. This monumental horse race held in Louisville, Kentucky, is one of the top events in both socially and athletically, and draws crowds from around the world each and every year. But you don't need to be in Kentucky to appreciate the excitement and allure of this horse race. You can simply throw your own Kentucky Derby Party! Here at Polka Dot Invitations, we want your Derby experience to be as enveloping as if you were in the stands. Don't know where to start? Here is a step-by-step guide to throwing your own Kentucky Derby Party, including some of the best Kentucky Derby Invitations around.
Step One: Understand the Game
To truly throw a Derby party, you need to understand what the heck it's all about! Impress your guests with fun facts about the historical race. Know your stuff way ahead of time and make the party as informative as it is entertaining!
Step Two: Kentucky Derby or Western Invitations
Amp up the enjoyment factor by sending out official invitations. Take a look at some of our most popular invites and stay ahead of the party-planning race.
Horse Race Invitation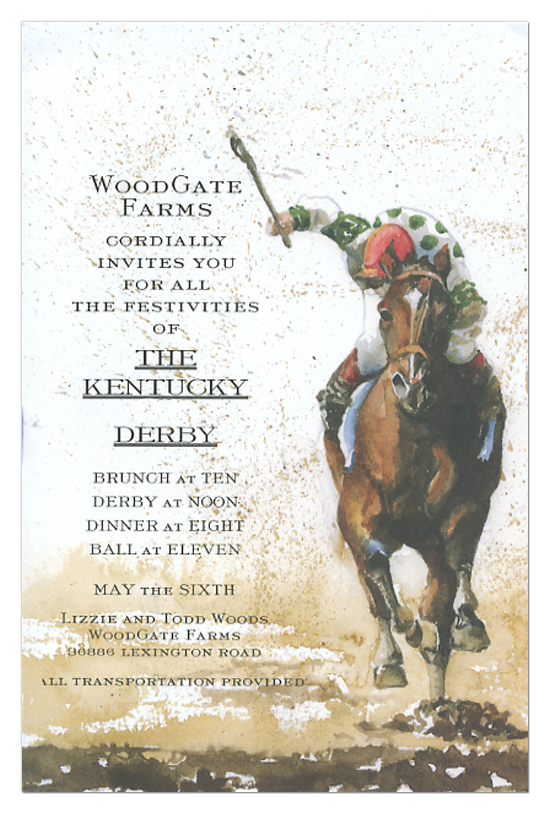 Chevron Derby Invitation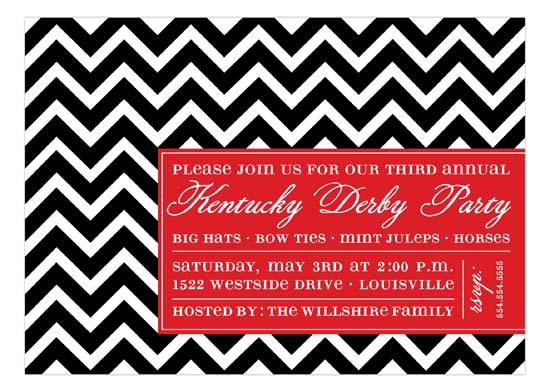 Mint Julep Invitation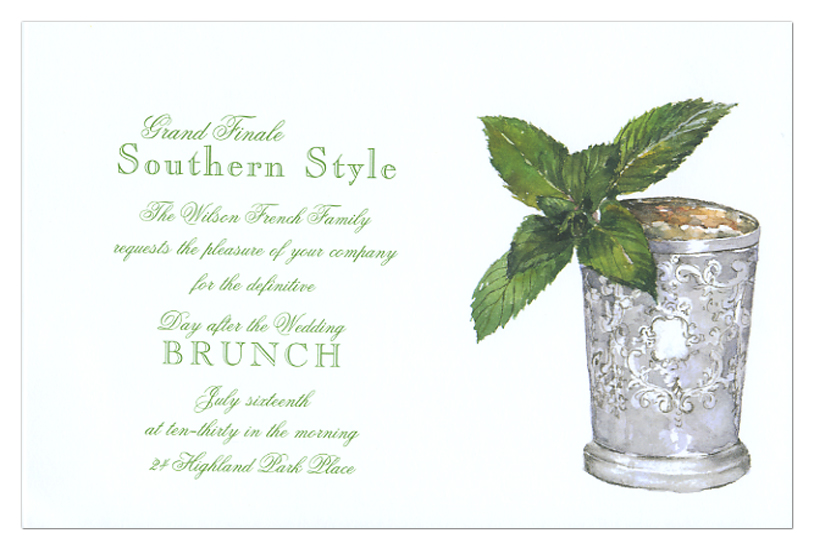 Horse Invitation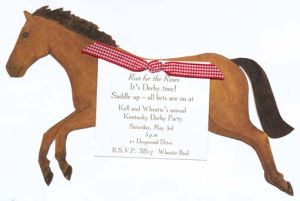 Derby Clothing Invitation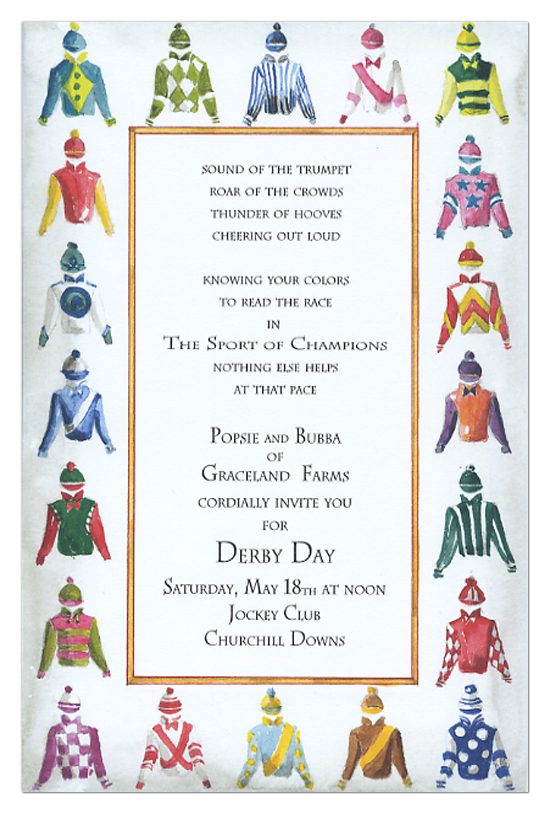 Now that you have the Derby invitations covered, what's next?
Step Three: Drinks & Food
Ahhh, the Mint Julep. The Kentucky Derby is one of the best reasons to learn how to make mint juleps. Impress your guests with some different modern twists on this classically-cultivated cocktail. As far as food is concerned, you can incorporate any Southern dishes into the mix: Kentucky hot browns, biscuits and gravy, pecan pie—the world is your culinary oyster.
Step Four: Dress Code
Nothing says Derby more than flowery or pastel ensembles. Don't forget the floppy hats for gals! For guys, normally light light colored linens and bow-ties. As far as themed parties go, Kentucky Derby dress code should be strict, although the color scheme does allow flexibility for your guests.
Step Five: Decorations
Flowers, music, perhaps some horse-inspired regalia throughout. You can get as fun and festive as you please. Like the Kentucky Derby invitations above, you can have room to choose what fits best for both your personality and your party.
And there you have it! You're ready to throw your very first Kentucky Derby Party. We're so glad you allowed Polka Dot Invitations to help with what will be an exhilarating event for both you and your guests.