Tacos, margaritas, salsa and chips….sounds like you have the beginnings of the ultimate fiesta party. You can celebrate with Southwest style for your next big birthday party, or event gathering, and throw a memorable fiesta-themed soiree. But maybe you don't know where to start. Maybe you can make a killer guacamole, but the creativity stops there! We're here to help you plan the best fiesta-themed party around. And it all starts with the fiesta invitations. It's true, you can't do much planning for a party without sending out the proper invites first, right? Take a look at our collection and start your planning here.
Chartruese Floral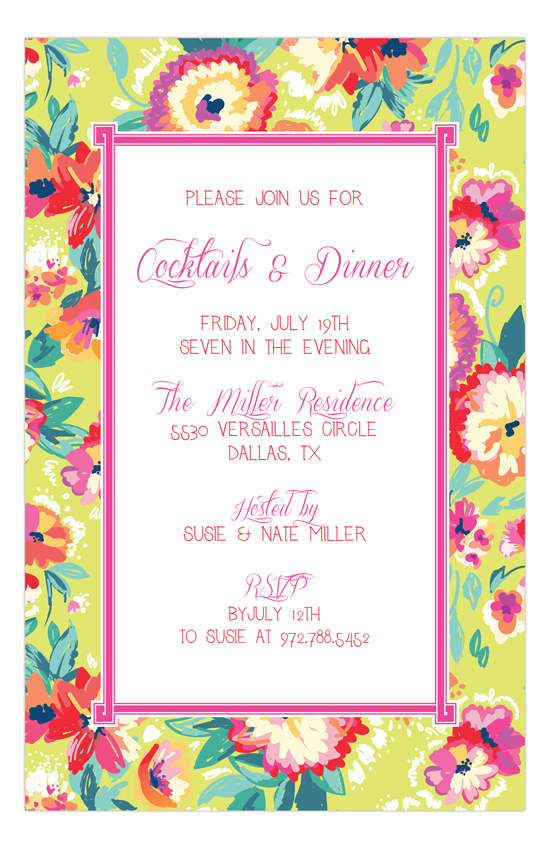 The Chartreuse Floral invitation is the perfect choice for something a bit more simplistic. As you know, fiestas are known for their vibrant colors and loud patterns, which eagerly draw the eye. This invitation above follows those same standards, but makes the colors a bit softer and more delicate, pairing them with the beautifully sketched floral designs.
Brunette Fiesta Couple Invitation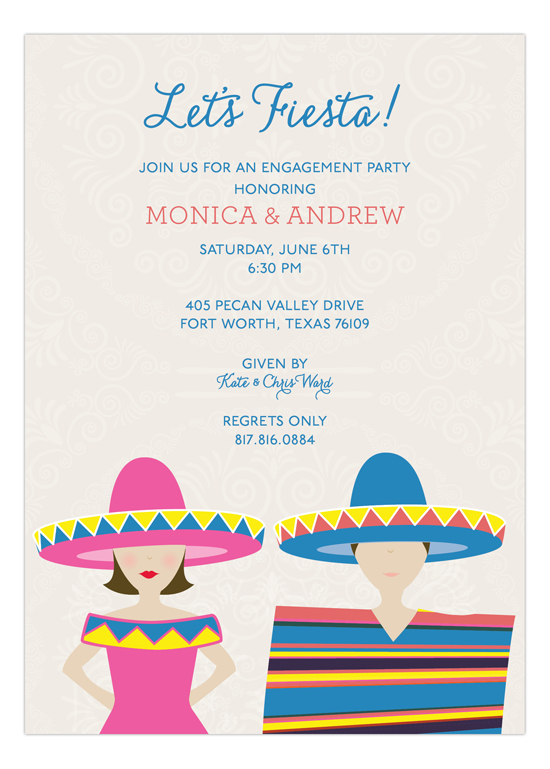 This invitation just screams "Let's Have a Good Time!" The characters designs on the front are representative of traditional fiesta garb, paired withwild colors and matching schemes. These are very straightforward invitations, with a distinct undertone of "good vibes only". If you and your partner are looking to throw a Mexican-fiesta style party together, then this might just be the right invite for you!
Fiesta Tabletop Invitation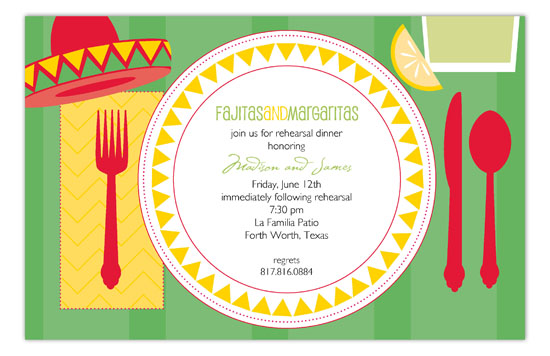 Maybe your fiesta party is a bit more food-centric and you're looking to make a plethora of platters surely to engage those spicy senses. If so, the Fiesta Tabletop Invitation is the right choice. It features a fun take on a fiesta place setting, even accompanied by a margarita in the top corner. The color-scheme is perfect, combining traditional reds, yellows, and greens. Ole!
Blonde Fiesta Invitation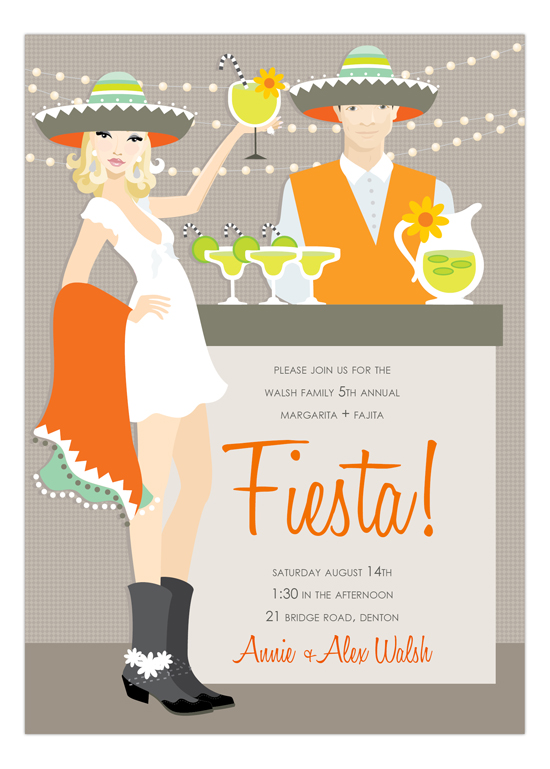 Similar to the Brunette Couples Invitation  above, this is also a whimsical take on the ultimate fiesta couples party. This invitation is a great way to gather your friends and family together for an exciting, memorable Mexican-style blowout.
Arriba Fiesta Party Invitation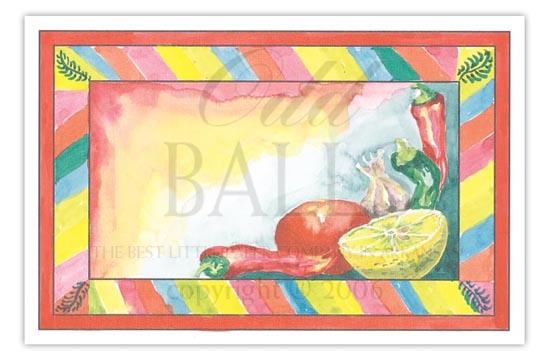 The Arriba Fiesta invitation from Odd Balls is another fan favorite, because it takes a more refined approach to throwing a fiesta-type bash. The colors are supportive of a fiesta theme, while the watercolor ingredients on the front are indicative of a Mexican meal. This invitation may be a better choice for a more chic, sophisticated gathering, rather than cactus confetti and fiesta pinatas.
Your fiesta doesn't just have to be birthday-specific. Many people throw fiesta-themed parties for a variety of reasons. Maybe you're searching for the perfect fiesta baby shower invitations! Or perhaps you're looking to spice up your engagement party. No matter the reason, Polka Dot Invitations is ready to help you choose the perfect invite for you next gathering.