Summer vibes are in the air. Can you feel them? As the temperatures begin to rise, our need to throw an epic summer party is growing. There is something about the summer sun, the heat, the need to swim, and the smell of sunscreen in the air that makes people want to throw tropical parties galore. So it's time to clean that pool, blow up those pool floats, and fire up the grill. You're next epically tropical summer party plans have arrived.
Don't know where to start? Invitations. Sometimes knocking out the tropical summer party invitations first thing will help get the ball rolling for the rest of the party planning. Choosing the right invitation can also help lead you toward choosing the right decor for the party, too. In addition, getting the invitations lined up will ultimately help you choose a guest list, as well. You'll need to know how many tropical summer invites to send out, so technically you'll be knocking too things off your list. We have an incredible selection of tropical summer party invitations to choose from. Here are a couple of our favorites:
Pink Flamingo Summer Party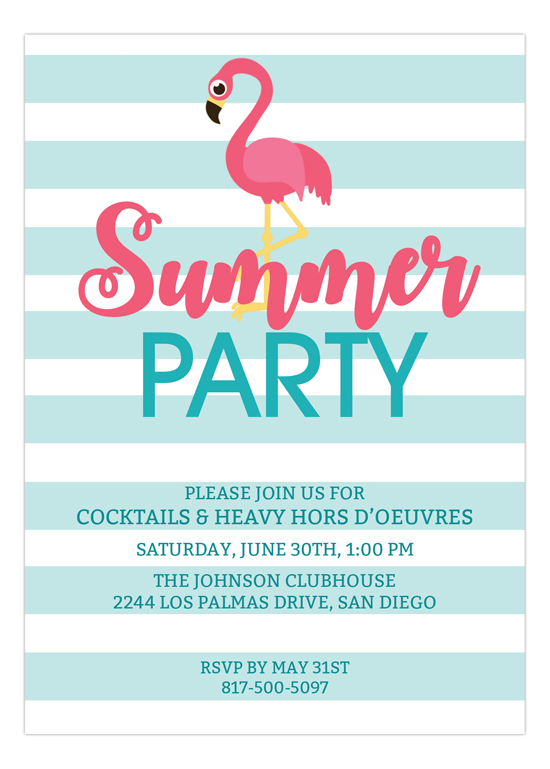 Coconut Palm Beach Luau Invitations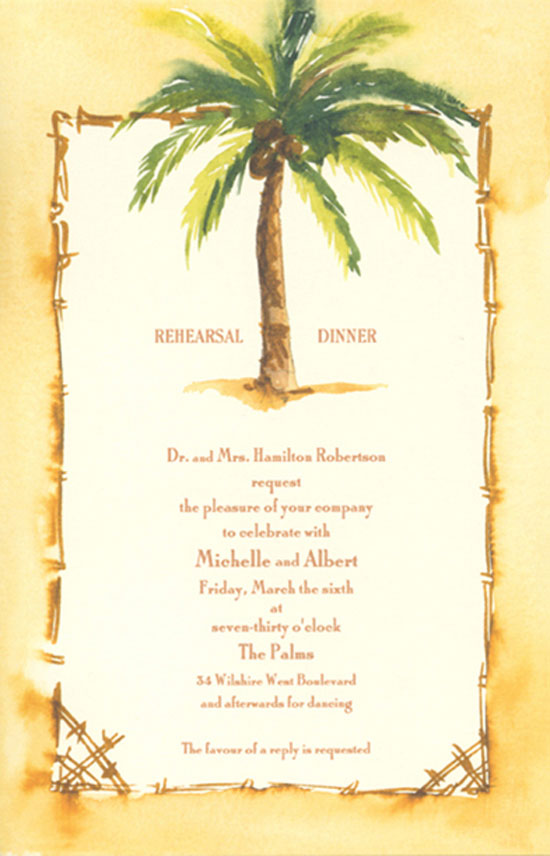 Baha Margarita Invitation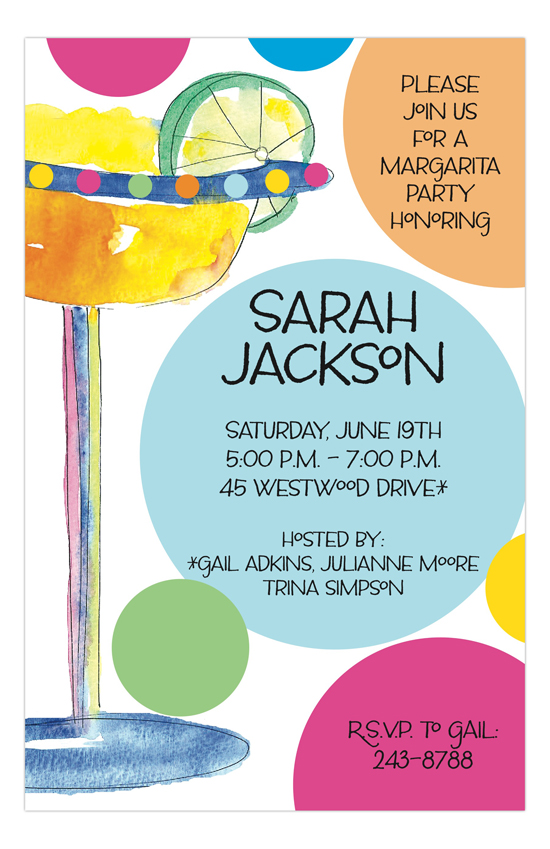 99 Cents Old School Pool Party Invitation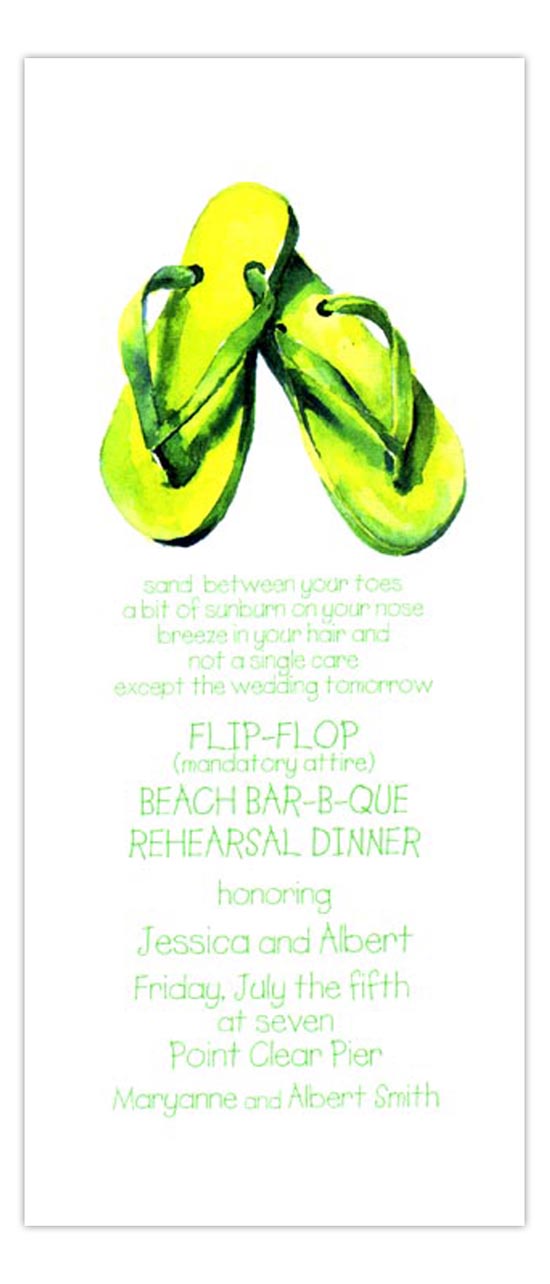 Aloha Pineapple Luau Invitations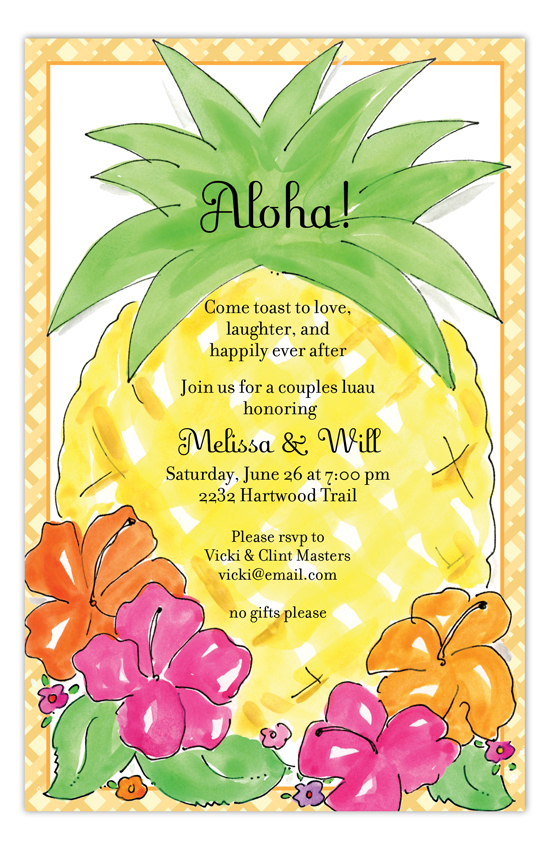 Decide if you'd like to follow a specific theme…
You don't need to have a theme for your tropical summer party, because ultimately the "tropical" part is a theme unto itself. However, some hosts tend to prefer a more locked-down idea such as a luau, pig-roast, margarita bash, or pool party. If you want something that is more specific in terms of theme, then you can dive deeper into the world of tropical parties. Or, if you'd prefer to just stick with the tropical part of the party and keep it more generalized, too, ain't no shame in that game.
Pepper in some of that tropical decor to make the party pop…
Any tropical party deserves the right type of decor. You can completely level up a summertime party with the right kind of decorations and props. Fill up the pool with unique pool floats, have some inflatable palm trees around the yard, give everyone a lei to wear. The decorations at a tropical summer party are ultimately what make the entire party what it is. Unless you're throwing the summer party on the beaches of Tahiti, you might as well choose decorations that will transport your guests there anyway.
Tropical food and drinks = paradise…
There is no greater way to take your guests to a tropical paradise than with themed food and drinks. Serving up rum in a coconut? Don't mind if I do. Pineapple and bacon skewers? Sounds heavenly. Squaring away a food and drink menu for your tropical party does not need to be difficult. Try picturing some of your favorite summertime treats and incorporate them into the mix. Watermelon ice pops, mango salsa, coconut shrimp…sounds almost too good to be true.
Add a bit of ambiance to the mix…
You can really take your tropical summer party from 0 to 100 in a matter of minutes by just adding a little bit more ambiance. This can mean lighting a few tiki torches around the yard, blasting some Jimmy Buffet "Margaritaville" through the speakers, or even requesting that your guests dress up in tropical attire. Anything that you can do to add a bit of flair to the tropical party will take it entirely to a different level of enjoyment.