Celebrating the new arrival of your bundle of joy is one of the most exciting moments in your life. Having a baby shower is important so that friends and family can gather together and share in a special day filled with light and love. But before you become overwhelmed with party planning and to-dos, why not peruse our selection of baby shower invitations for girls, in order to jump start the idea train?
Take a look at a few of our most popular invitations and get your party-planning wheels turning.
Whale Cutie Onesie Invitation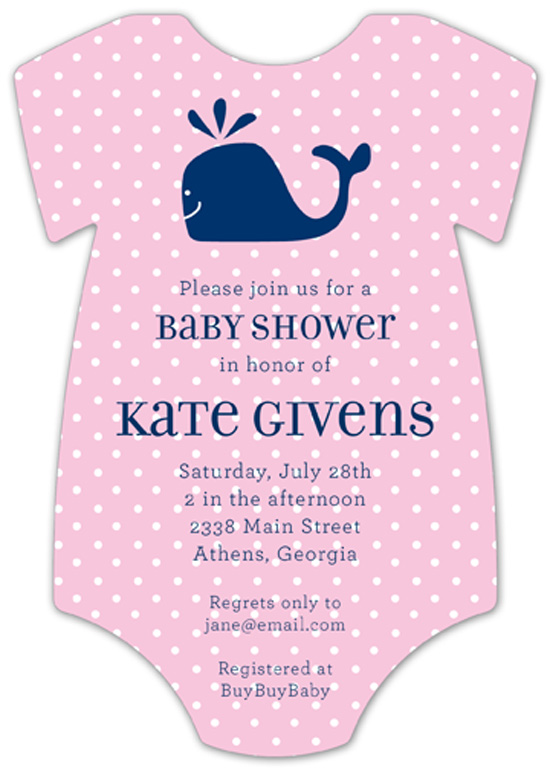 The Whale Onesie invitation is one of our most popular and playful invitations for girls. The invitation design features a cut-out of a pink polka dot onesie, which makes it the perfect choice for a whimsical touch for a girl's baby shower. Even the cartoon whale art on the front of the invitation makes this a most spirited invite to send.
Baby Bird Invitation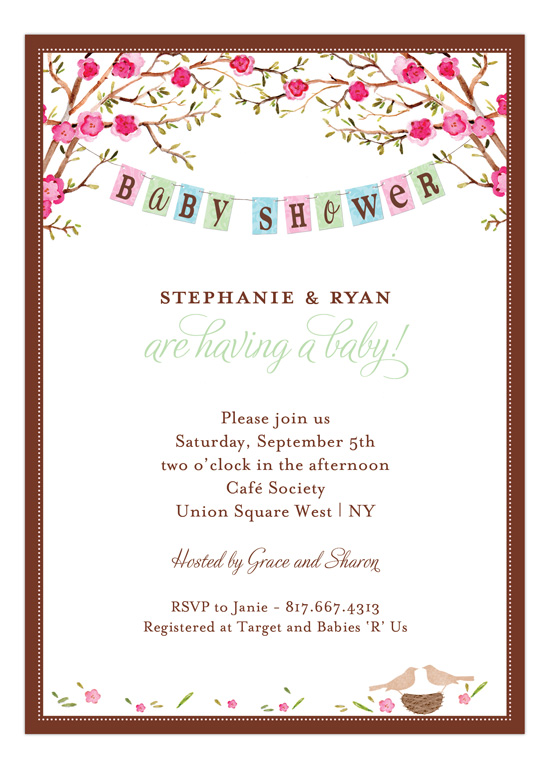 For a more sophisticated touch, check out the Baby Bird invitation. The font is clean and practical with a mixture of cursive and printed type. The art features a few birds happily nesting, along with beautifully bloomed pink flowers adorning the top of the invite. The Baby Bird invitation is a very cultivated style, perfect for the modern parents looking to host a classy shower.
Ark Animals on Pink Invitation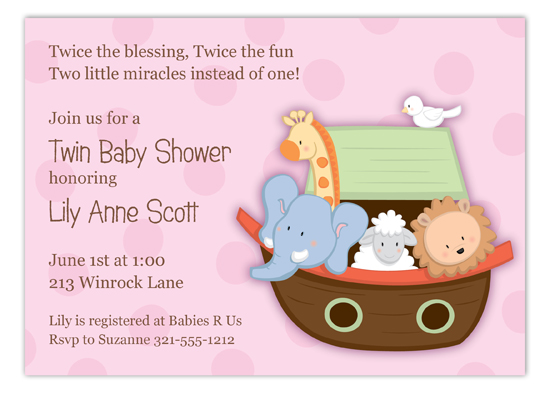 Animals are the perfect addition to any baby shower invitation, especially the adorable cartoon ones on the Ark Animals on Pink Invitation. With a fun Polka Dot Invitations in the background, and a lighthearted children's font, you have the ultimate baby shower invitation representing a great deal of fun to be had upon attendance.
A Baby Ride Invitation with Pink Ribbon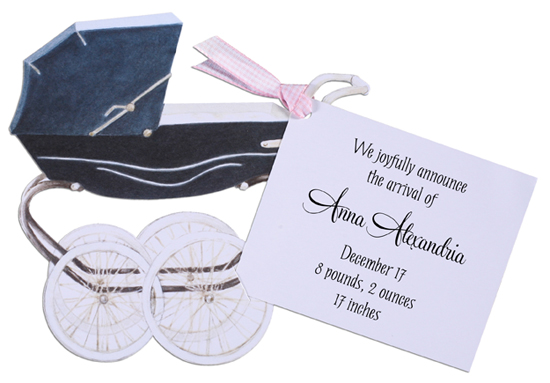 Or maybe you're looking for a baby shower invitation that stands apart from the rest. Maybe you don't want a regular run-of-the-mill invitation. If that sounds a bit more up your alley, then check out the Baby Ride invitation. This customized baby shower invitation for girls can either be left blank or printed with type. Either way, with the detail of the stroller, along with the adorable pink ribbon attached, this is sure to be a one-of-a-kind invitation to "wow" your recipients.
Partial To Pink Invitation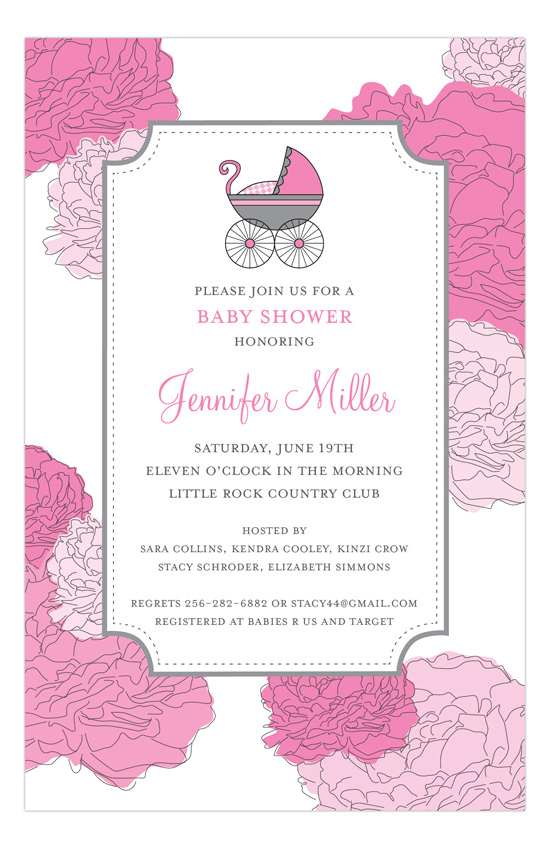 Perhaps you're looking for a simple, yet elegant invitation for all your closest friends and family. The Partial to Pink invitation is one of the most popular baby shower invites, primarily because it honors the lively and mature nature of the mother. The border of the invitation features mixed shades of pink and grey in abstract floral designs around the primary text. It's a refined, yet joyous way to invite all those who matter most for your special day.
Baby Love Reigns Invitation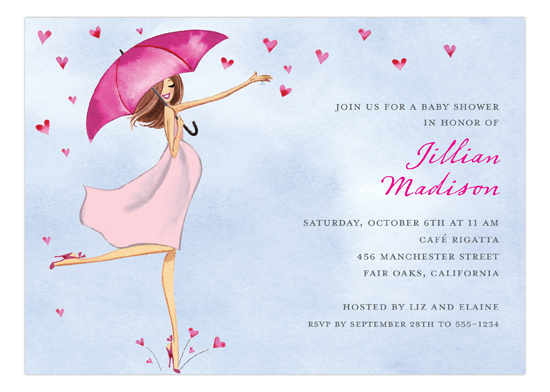 And finally, if you're the Carrie Bradshaw of your social network, then the Baby Love Reigns invitation will be the absolute right choice. This invitation is such a delight, and is the perfect way to extend the invite for all your closest girlfriends to celebrate your baby girl. If you're a confident woman looking to flaunt her baby belly with pride, then the Baby Love Reigns invitation should be the ultimate pick for you.
Besides these few popular choices, we still have so many baby shower invitations for girls for you to browse and fall in love with. Here at Polka Dot Invitations, we make planning a baby shower so much simpler with our extensive collection of invitations that surely will enchant your guests prior to your special day.