If you're a newbie to the whole motherhood thing, fear not. Being a newbie just means you're part of a very large group of women who are having a baby for the very first time and learning a lot along the way—learning about more than the latest baby gadgets and how to install a car seat. There are other ideas outside of the actual birth that need to be researched and nailed down in order to even get to the fun stuff of when your baby arrives. For example, when to throw a baby shower tops the list of things women aren't too familiar with, and that's okay. There is so much going on in your life, figuring out details for baby shower invitations for a girl may be the last thing on you list. However, we wanted to ease your mind and set your worries at peace with a quick guide on when to throw a baby shower and what type of baby invites you'd like to include.
Fall Baby Shower Pumpkin Invitation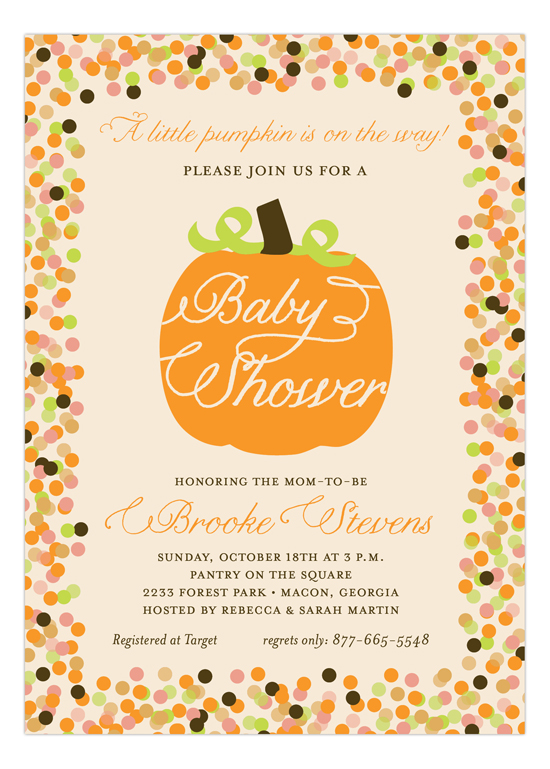 Truthfully, there are quite a few different answers as far as when to have a baby shower. Because at the end of the day, baby showers can be thrown any time. If you're not feeling too hot in your second trimester, or if there is just too much going on, there's nothing wrong with postponing the party. It really can be a personal preference on when you want to celebrate, or what works best for the majority of your guests.
Gold Glitter and Mint Invitation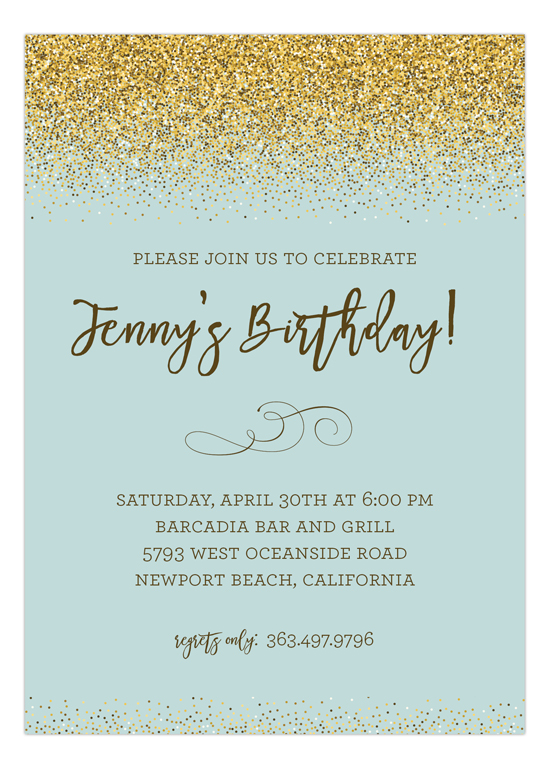 The good news is that no matter when you choose to throw your baby shower, you can always shop for the invitations ahead of time. If you know the gender of your baby early on, then you can shop our baby boy shower invitations, for example, and check one thing off your list well in advance.
Baby Safari Pink Invitation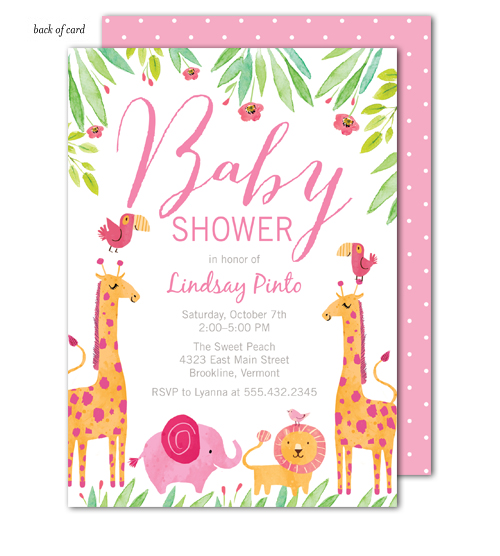 Most commonly though, baby showers are held during the early stages of the third trimester, somewhere roughly around 32 weeks. This means that your baby shower invitation ideas can be sifted through much earlier than that. The reason the shower is held so…late in the game, so to speak, is too ensure that the mother is out of the danger period early in the pregnancy, but also because there is a higher chance for the mother-to-be to feel more physically comfortable in order to enjoy the day.
Watercolor Blossom Wreath Chalkboard Invitation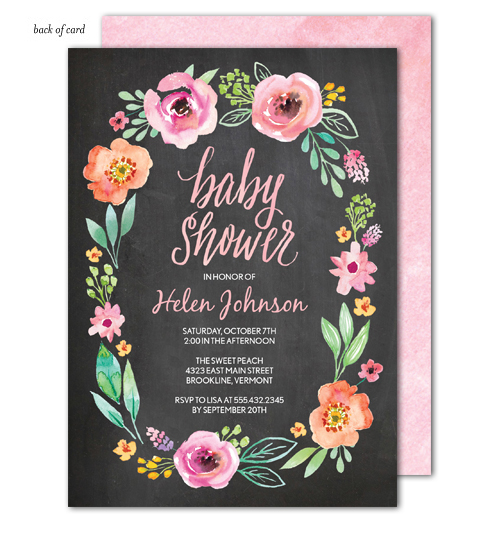 You also want to make sure though, that you're not throwing the baby shower too late in the pregnancy. This will make for quite a tricky shower, where every groan and grumble the mother-to-be makes, keeps the guests in an unsettled state. After all, the shower is supposed to be a time when the mother and the guests can relax and enjoy what the near future holds.
Baby's Room Baby Shower Invitation
Also, considering the season to throw a baby shower is a big part of the "when" of it all. Seasonal baby showers are a great way to incorporate a theme into your shower without even trying! For example, our fall baby shower invitations are a huge hit, adding those autumn colors and fall inspiration into the mix.
Chevron Elephant Onesie Invitation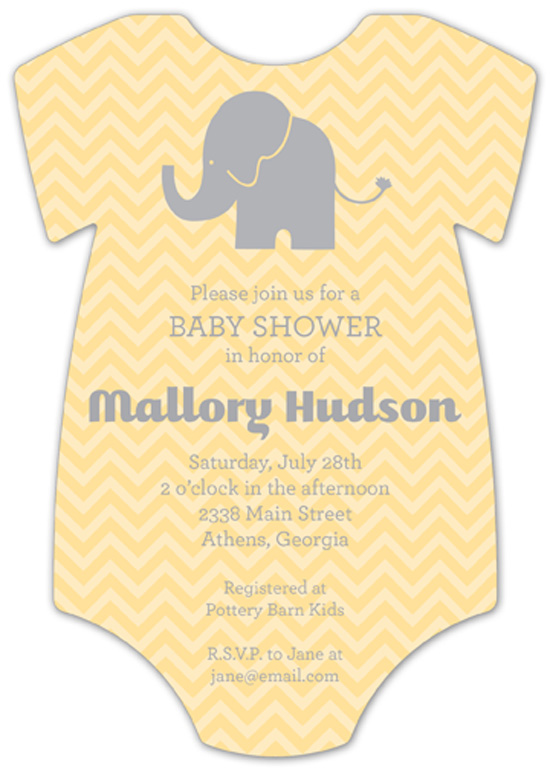 If you're gearing up to start the planning process for your shower, then you've come to the right place. Our baby girl shower invitations and baby shower invitations for boys are some of the most popular invites in our collection. Not only do we carry an eclectic mix of original invitations, but we also allow for you to fully personalize your invites to your liking. This special day deserves the most unique and special invitations.