Although they may not be as frequent as they once were, tea parties are a great idea to gather friends and family and celebrate together in a chic and sophisticated way. Here at Polka Dot Invitations, we value time-honored traditions which is why we carry a beautifully curated selection of tea party bridal shower invitations just waiting to be personalized.
An afternoon tea is one of the easiest ways to entertain with elegance. Despite being a more British social respite, tea parties have spanned the ages in order to honor visiting friends, new neighbors, or even a bridal party. Our collection features classic, polished invitations, as well as more modern invites. Have a look at some of our favorites and get inspired for your next tea party extravaganza.
Blue & White China Cup Invitation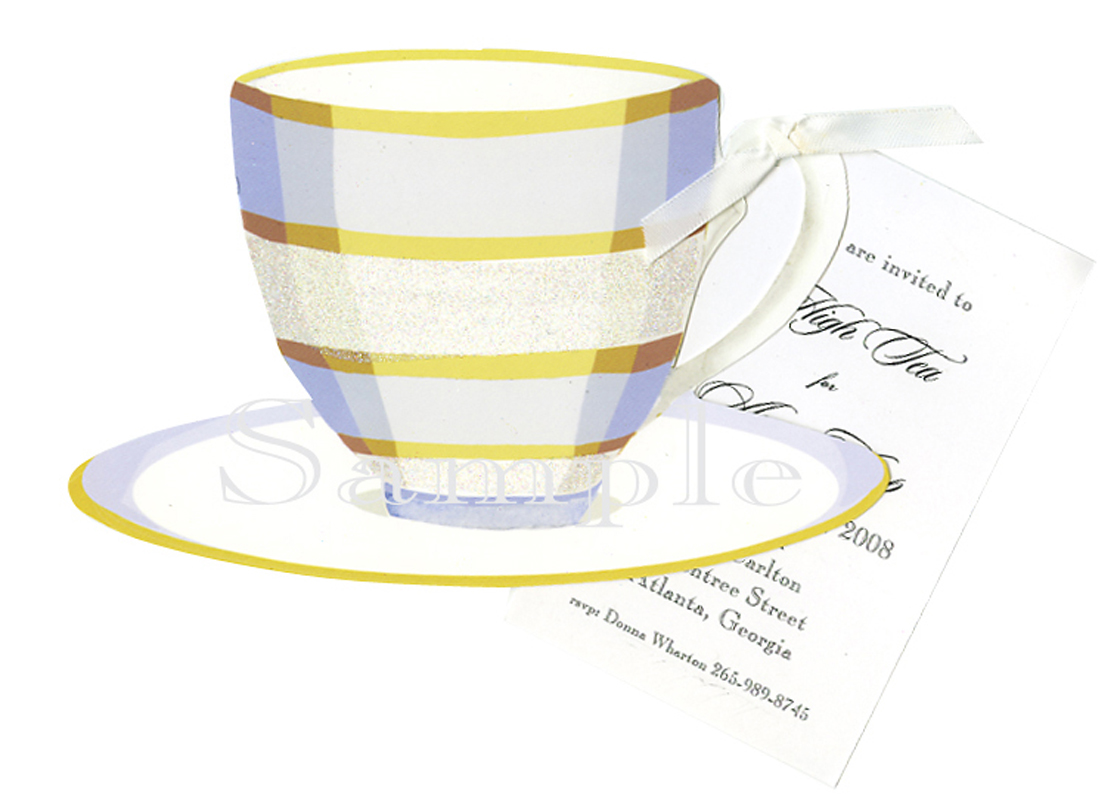 Bright Harlequin Mad Tea Party Invitation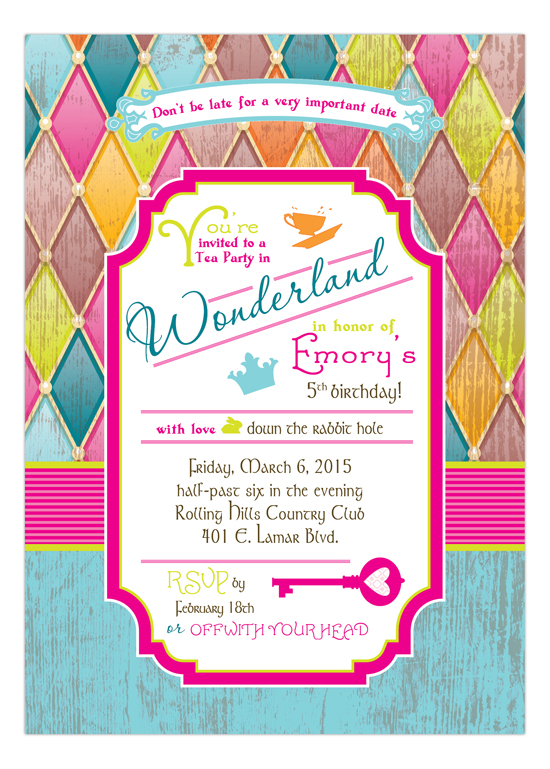 Fancy Fleur Kettle Invitation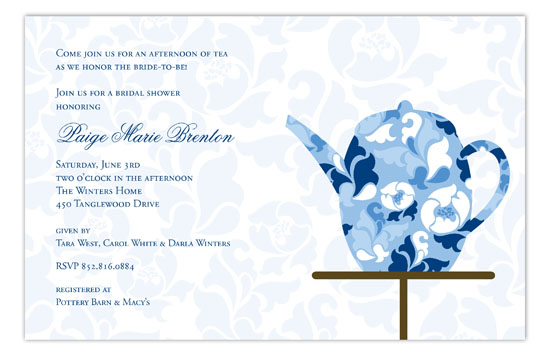 Green Sip and See Tea Invitation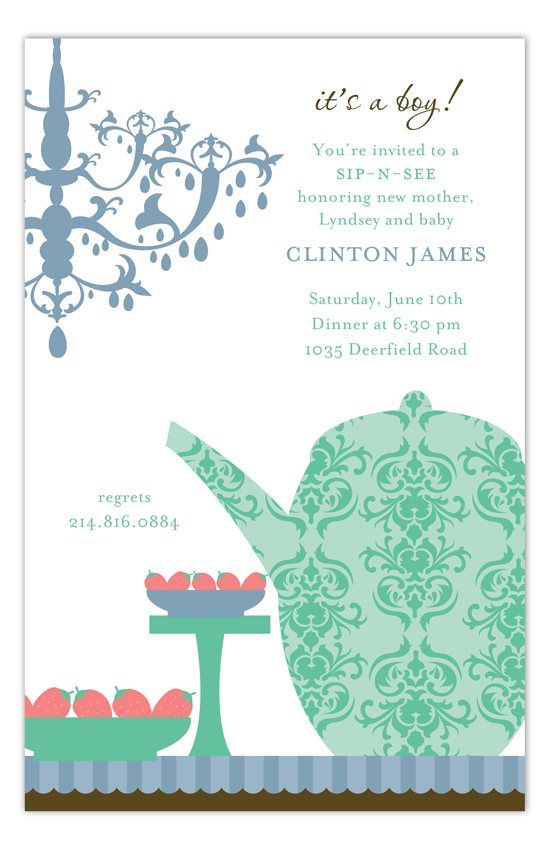 If you're considering breaking from traditional bridal shower themes, then we may have the right idea for you. More often, women are choosing to throw dignified tea party bridal showers instead of going the more conventional route. We have an amazing array of tea party bridal shower invitations worth perusing in order to spark your creativity for your upcoming shower. Take a peek.
Vintage Bride Stripes Invitation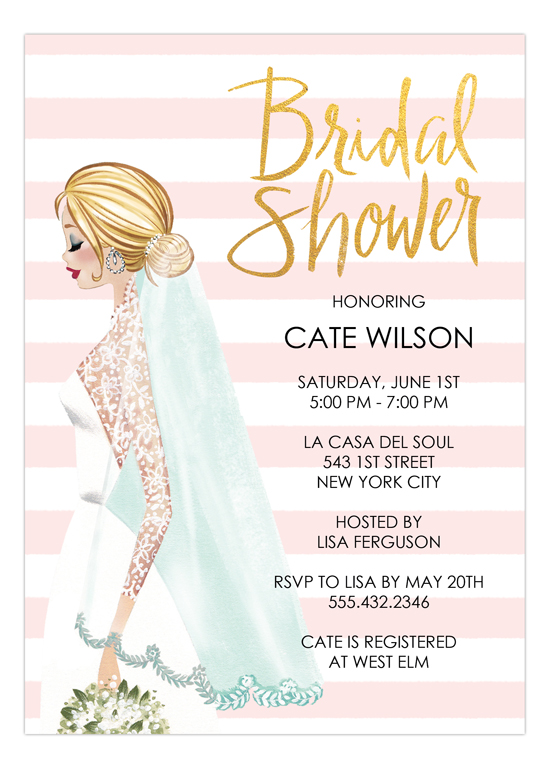 Under the Stars Lanterns Shower Invitation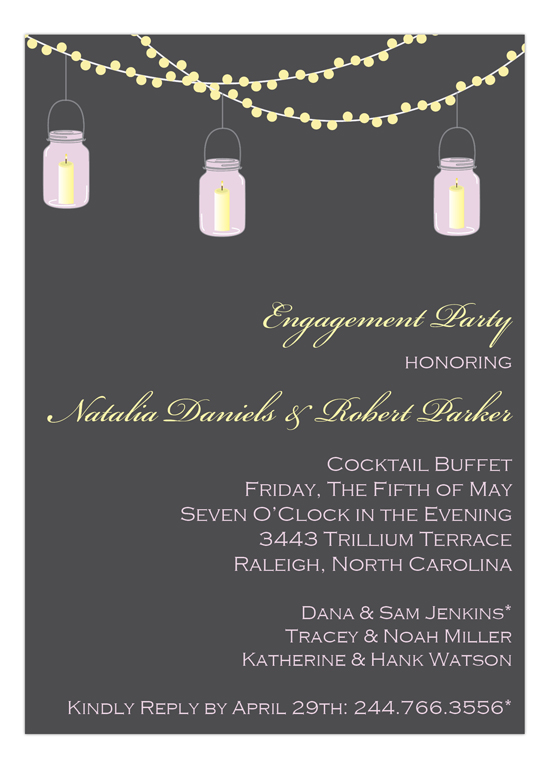 Or perhaps it's a bit less of a sophisticated affair, and you're hosting a princess party for your little one! Children love tea parties, just as much as they love a sweet princess party, so why not combine the occasions and create the ultimate event with our princess tea party invitations? Throw a party that your child will always remember with some of our best princess-themed party invites.
Green and Pink Tea Party Invitation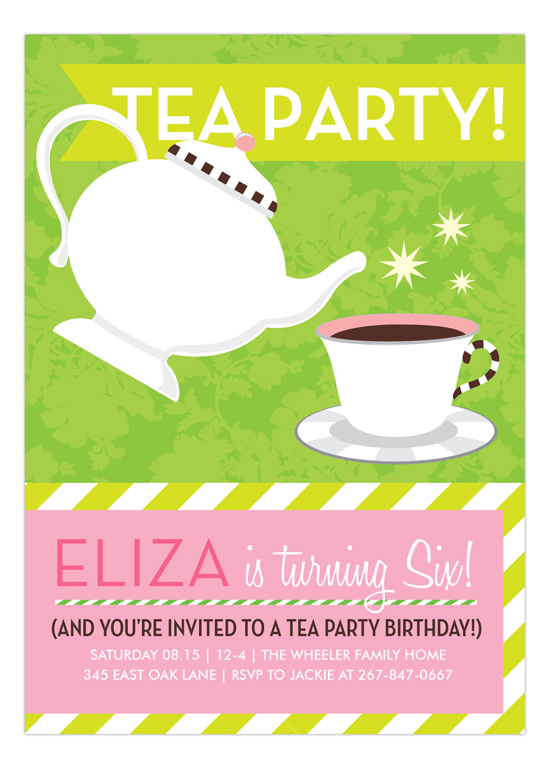 Girls Tea Party Invitation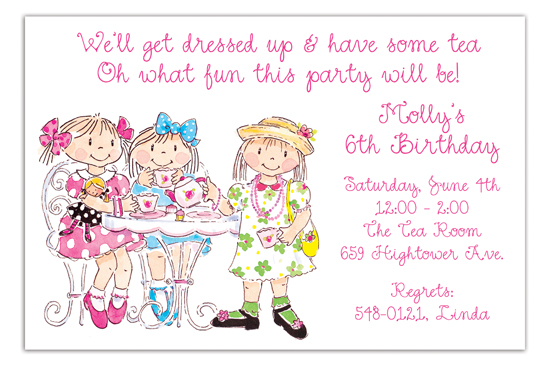 Sweet Pink Tea Time Invitation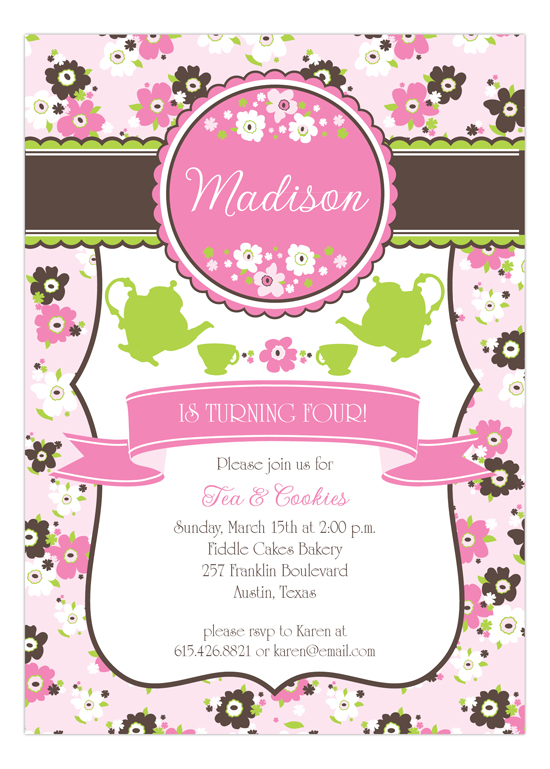 Perhaps you've settled on the idea of a tea party, whether it's an event for your child, or simply a unique gathering for your girlfriends. But what the heck do you write on the invite? Besides assisting in the invitations process, Polka Dot Invitations takes their dedication to you a step further with tea party invitation wording. Maybe being a master of words isn't your forte, and that's quite alright. We don't want you to get stuck on the text, when you could be focusing on the actual party planning. This is why we've come up with wording ideas that you can use verbatim, or pepper in with a bit of your own personality. No matter the choice, we want the invitation selection and wording process to be easy and straightforward.
Tea parties can be such regal, opulent occasions that certainly have been undervalued in today's scope. You can gussy up the tables with beautiful, fresh flowers and classic tea sets, bake some biscuits or scones, and have your favorite friends over to catch up on their lives. Or maybe your annual tradition is around the holidays and you seek Christmas tea party invitations to continue the custom. No matter the celebration, Polka Dot Invitations is a reliable source to carry out all your invitation needs.