Valentine's Day is almost upon us, and whether you already have something pre-planned or are still scrambling for ideas for your loved ones, we're here to help. There's no reason why you can't be one step ahead of the game with our collection of personalized Valentine's cards. The thing about Valentine's Day that most people don't recognize, is that it isn't just a holiday for you to celebrate with that special someone. No, Valentine's Day is truly about love, and letting people in your life know that they are special and….well, loved. Take a look at our Valentine's Day cards and make it a point this year to spread the word to everyone who matters in your life.
Hugs & Kisses Valentine Card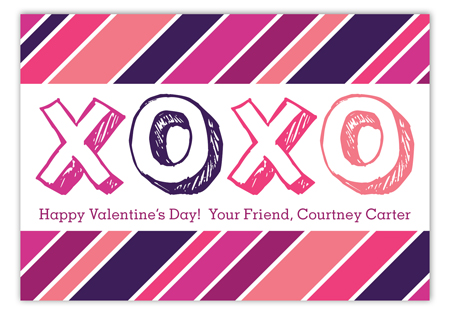 Garden of Eve Invitation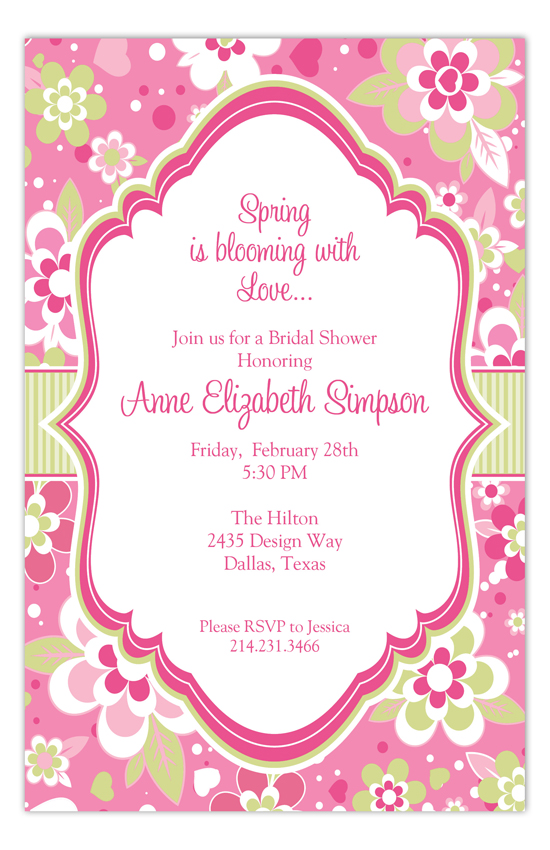 Red Love Spouts Valentine Card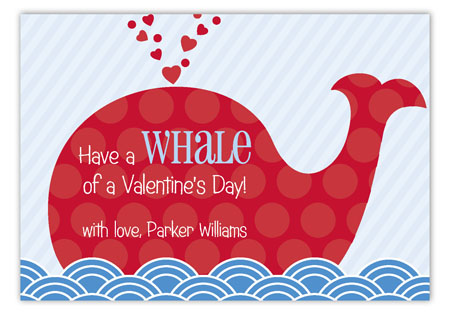 Bee Mine Folded Valentine Card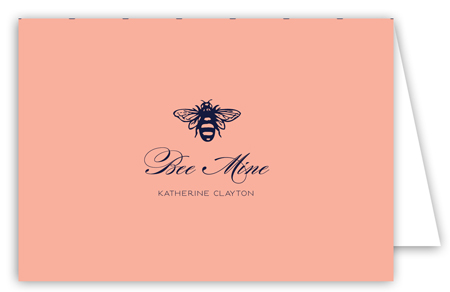 Birds of a Feather Invitation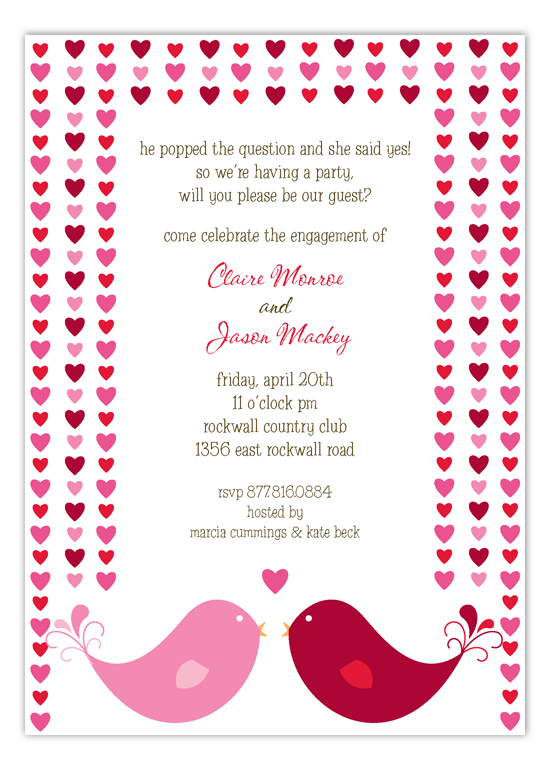 Another great reason why browsing our personalized Valentine's Day cards is important, is for your kids! Remember the days where you would pass out Valentine's cards to the children in your class? It was fun and exciting, and made the holiday so special at such a young age. You and your child can take a look through our site together and choose the best Valentine's Day card for this upcoming holiday. From there, you can tailor the card to fit your needs, whether it be changing the text, wording, color, or font! Making a customized Valentine's Day card is an experience both you and your child will enjoy together.
Love at First Sight Invitation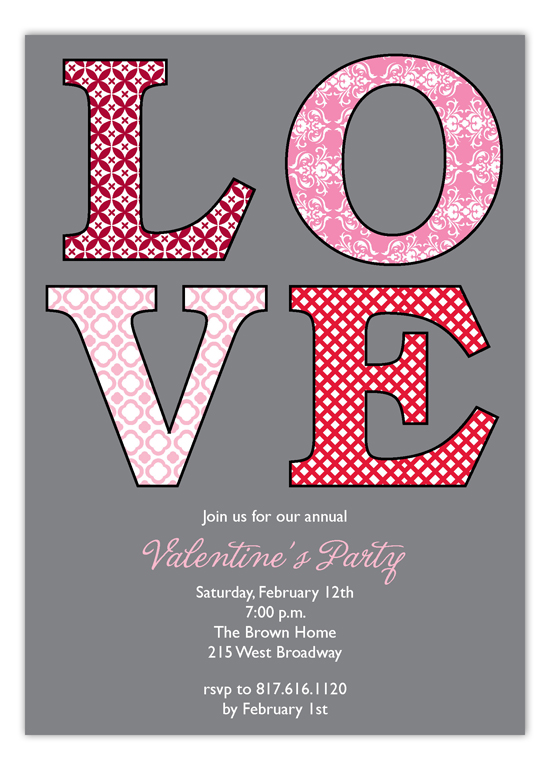 Hugs & Kisses Invitation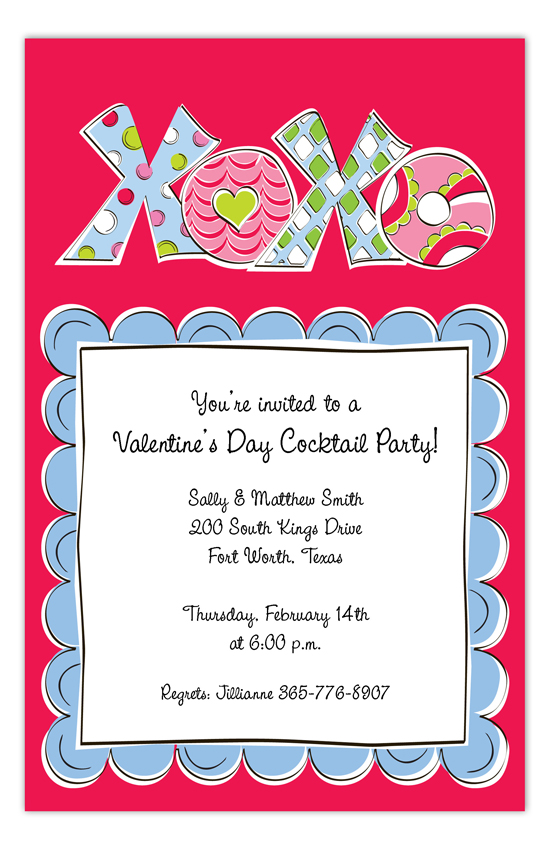 Sweet Beginnings Invitation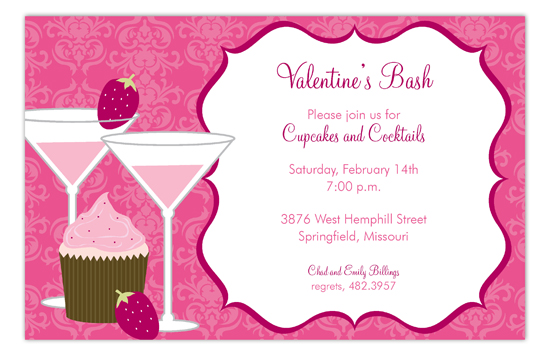 Princess Invitation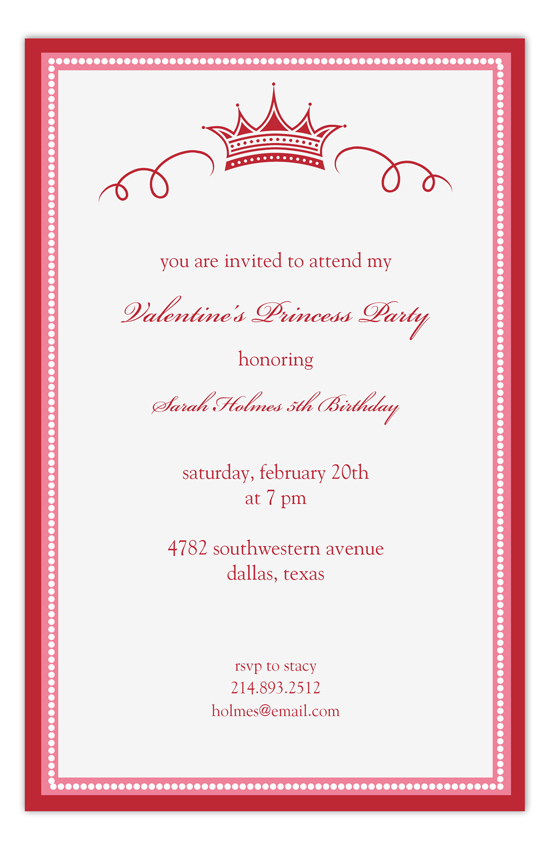 Or perhaps you've decided that in honor of the holiday, you're going to throw a killer party, and need some festive Valentine's party invitations. Have no fear, Polka Dot Invitations is here. We provide a variety of invitations for you to choose from to fit your style and design needs. We even offer specific Valentine party invitation wording to help you choose the right verbiage for your upcoming soiree. You don't have to be an expert wordsmith to craft the ultimate invitation—that's why we're here! Some of our Valentine's invitation wording includes: Valentine's Birth
Announcements, Kid's Personalized Valentine's, Valentine's Day Treat Tags, and Valentine's Day Greeting Cards, just to name a few!
It's time to celebrate this upcoming holiday with light and love. Polka Dot Invitations wants you to have an enjoyable day filled with all your favorite people and things. Whether it's a Valentine's Day dinner with your family, or a Galentine's extravaganza with your closest girlfriends, taking a few minutes to plan something special will go a very long way.
Happy Valentine's Day! <3 <3 <3