Life can be quite busy at times, especially toward the end of the year. Fall and winter are the busiest of months, between school starting, more weddings than ever, and the holidays rapidly approaching. We decided to ease up a bit of your end-of-year burden by releasing a few free printable fall baby shower invitations. If you just don't have the time or desire to curate your own perfect invitation, then a few free printables will help. Check out this
featured baby shower printable
that you can use for your next hosting gig.
What makes free printable invitations so desirable? For starters, they are a simple way to invite your friends and family to your next gathering without any of the extra fuss. There is no need to take the time to browse all the invitations, find one that fits your need, customize it to your liking, then wait for them to arrive. With free printable invitations, you can have your invites with a few clicks of the mouse and a solid printer, it's that easy. Heck, you can even take your design to your local FedEx Kinkos and have it printed there! Easy, free invitations without having to wait. It's that simple…
Remove a few steps out of your next hosting gig with free baby shower invitations. Throwing a baby shower tends to be quite a bit of work, but it doesn't have to be overwhelming. You can still find beautiful, creative, and special invitations without going to all the hassle of personalizing them.
The good news is, too, that if you love the printable design shown above, then you can absolutely take the time to customize it to your liking. Click on the custom invitation like
here
and begin the process of creating your very own, personalized fall baby shower invite.
If you're looking for more
custom printed baby shower invitations
, then you've also come to the right place. Here at Polka Dot Invitations, we feature an extensive, and exclusive array of baby shower invitations that can be customized exactly how you like. For those expectant couples who are looking to jazz up their upcoming baby shower extravaganza, you can browse our collection of invites for a one-of-a-kind piece of memorabilia to share with friends and loved ones. Here are a few of our favorites to pique your interest…
Watercolor Blossom Wreath Chalkboard Invitation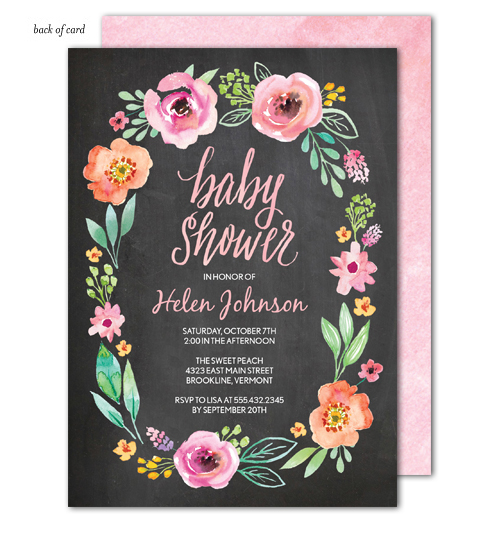 Baby Safari Pink Invitation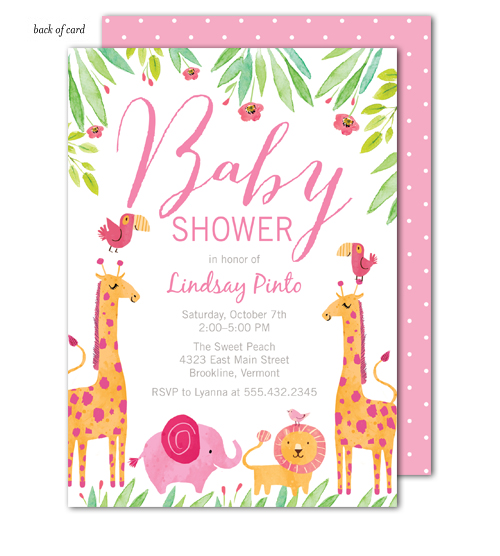 Diaper Pins Shower Invitation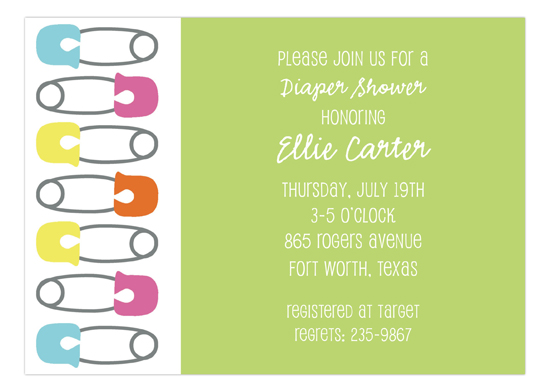 Chevron Elephant Onesie Invitation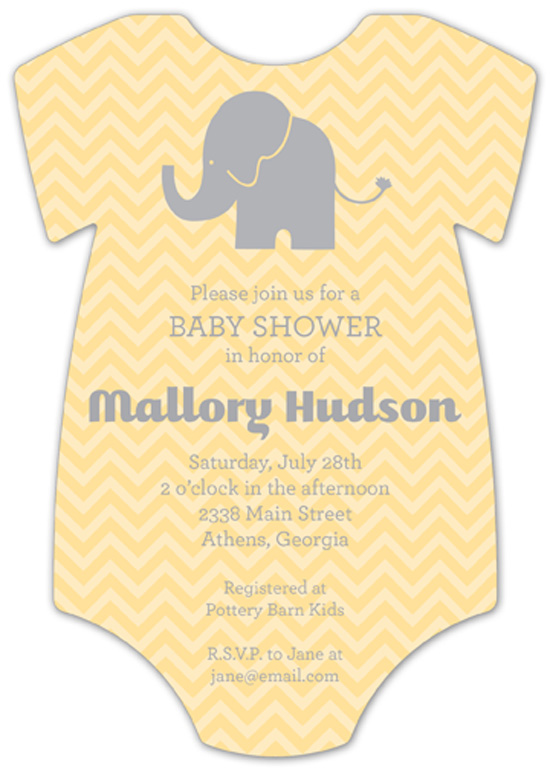 Whether you choose a free printable invitation or wish to go the whole nine yards and customize your invitations as you need, Polka Dot Invitations will be here to make sure the process is as seamless and enjoyable as possible.